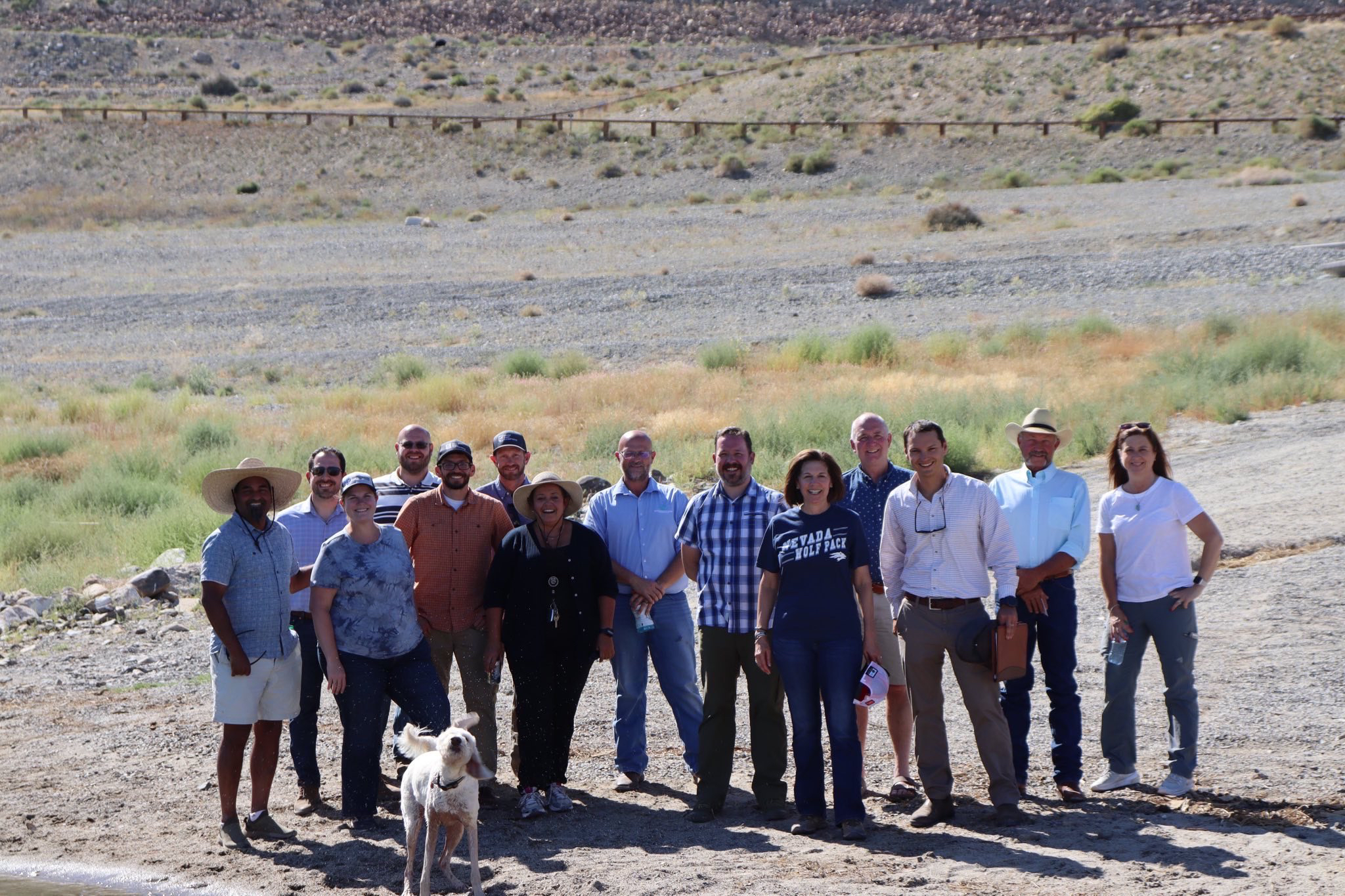 Hawthorne, Nev. – Yesterday, U.S. Senator Catherine Cortez Masto (D-Nev.) joined conservation leaders at Walker Lake to tour the Basin and discuss her support for this unique desert lake. Last month, she secured $31 million in grant funding to protect Walker Lake, building upon legislation she wrote and passed to extend the Desert Terminal Lakes Restoration program.
"Walker Lake is a cultural and economic cornerstone for Nevada and Tribal communities, and I'm working to protect it for generations to come,"  said Senator Cortez Masto. "I'll keep fighting to deliver funding to help restore and preserve Walker Lake and water resources across the Silver State."
"Last year, Senator Cortez Masto passed key legislation to expand the Conservancy's profound impact for Walker Lake and strengthen our partnership with more than 155 ranchers," said Peter Stanton, Executive Director of the Walker Basin Conservancy. "Seeing Walker Lake come up 15 feet this year reminds us of how realistic our goal of restoring its fishery is when we're able to work across party lines and sectors to build economically and environmentally sustainable communities."
Senator Cortez Masto has been a strong advocate for Nevada's natural and cultural resources. She's passed critical legislation to permanently fund the Land and Water Conservation Fund (LWCF), which protects public lands in Nevada and across the country. She has been a vocal supporter of the Avi Kwa Ame national monument in Southern Nevada and has urged Interior Secretary Deb Haaland to support the creation of the Bahsahwahbee (or Swamp Cedars) National Monument in Eastern Nevada.
###