Tonopah, Nev. – U.S. Senator Catherine Cortez Masto (D-Nev.) released the following statement after her tour of Lyon, Mineral, Nye, and Esmeralda Counties, where she discussed her work to support Nevada's farmers and ranchers, protect rural communities from flooding, fund vital conservation efforts at Walker Lake, and bolster critical mineral development in the state.
"From our family farms to our mining industry, rural Nevada is helping drive our state's economy and supporting thousands of families across the Silver State," said Senator Cortez Masto. "It's always good to hear directly from our rural communities on the challenges facing them and their families, and I'll always make sure they get the resources and support they need to stay safe."
In Yerington, Cortez Masto toured Snyder Farms, a family-owned-and-operated farm for over 100 years. Senator Cortez Masto is a strong supporter of Nevada's rural and agricultural communities and led the fight to protect family farms and ranches from an unfair tax hike. She is leading efforts to support Nevada farmers and ranchers in this year's Farm Bill, and previously made sure to include rural Nevada communities in the Rural Partners Network to help them better access federal funds and services.
She then joined Lyon County Manager Andrew Haskin and Lyon County Commissioner David Hockaday to survey flood damage caused by record rain, snowfall, and snowmelt in the region. In the wake of unprecedented winter storms, Cortez Masto led the successful fight to get Lyon County a Major Disaster Declaration, which will provide the County with federal resources to repair damages and protect local businesses and communities.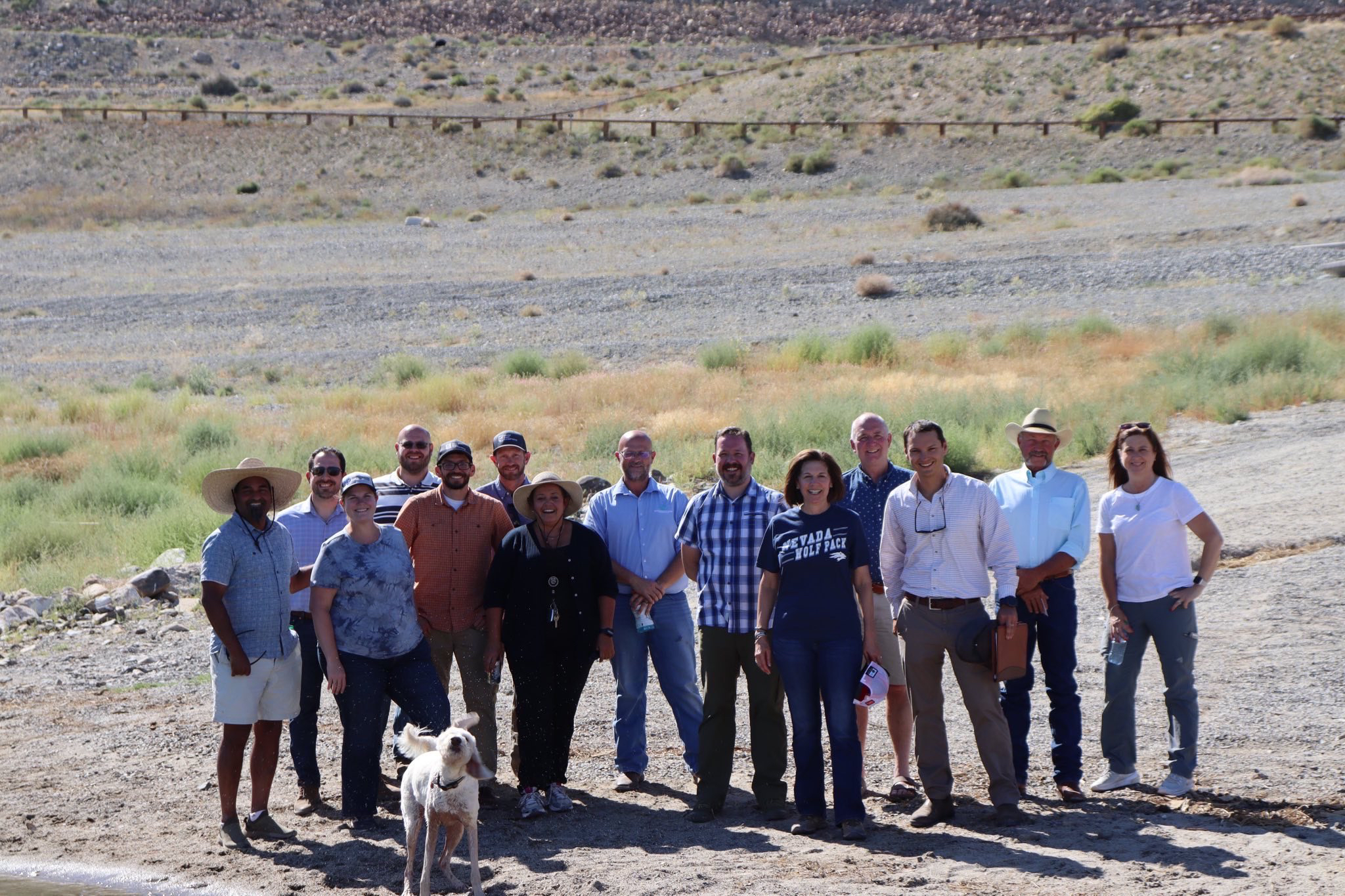 Cortez Masto joined conservation leaders at Walker Lake to tour the site and discuss her support for this unique desert lake. Last month, she secured $33 million in grant funding to restore and protect Walker, Pyramid, and Summit Lakes, building upon legislation she wrote and passed to extend the Desert Terminal Lakes Restoration program. She previously passed critical legislation to permanently fund the Land and Water Conservation Fund (LWCF), which protects public lands in Nevada and across the country. 
The Senator toured Albemarle's Silver Peak Lithium Mine, the only operating lithium mine in the United States. Senator Cortez Masto has led efforts in Congress to support Nevada's mining industry, protecting tens of thousands of local jobs and paving the way for Nevada to power the clean energy economy. She has consistently blocked burdensome taxes on mining and wrote important provisions of the Bipartisan Infrastructure Law to bolster Nevada's critical mineral supply chain and fund battery recycling programs in the state.
In Tonopah, Cortez Masto met with the Northern Nye County Hospital District (NNCHD) to discuss her efforts to support rural health care services across Nevada. The NNCHD is currently working on plans to update their old medical facility and Senator Cortez Masto discussed her work to deliver federal funding and support rural medical centers and their staff. Senator Cortez Masto is a leader in the Senate in ensuring Nevadans throughout the state can access quality, affordable health care. She has introduced bipartisan legislation to address rural healthcare shortages and legislation to protect access to telehealth services.
###