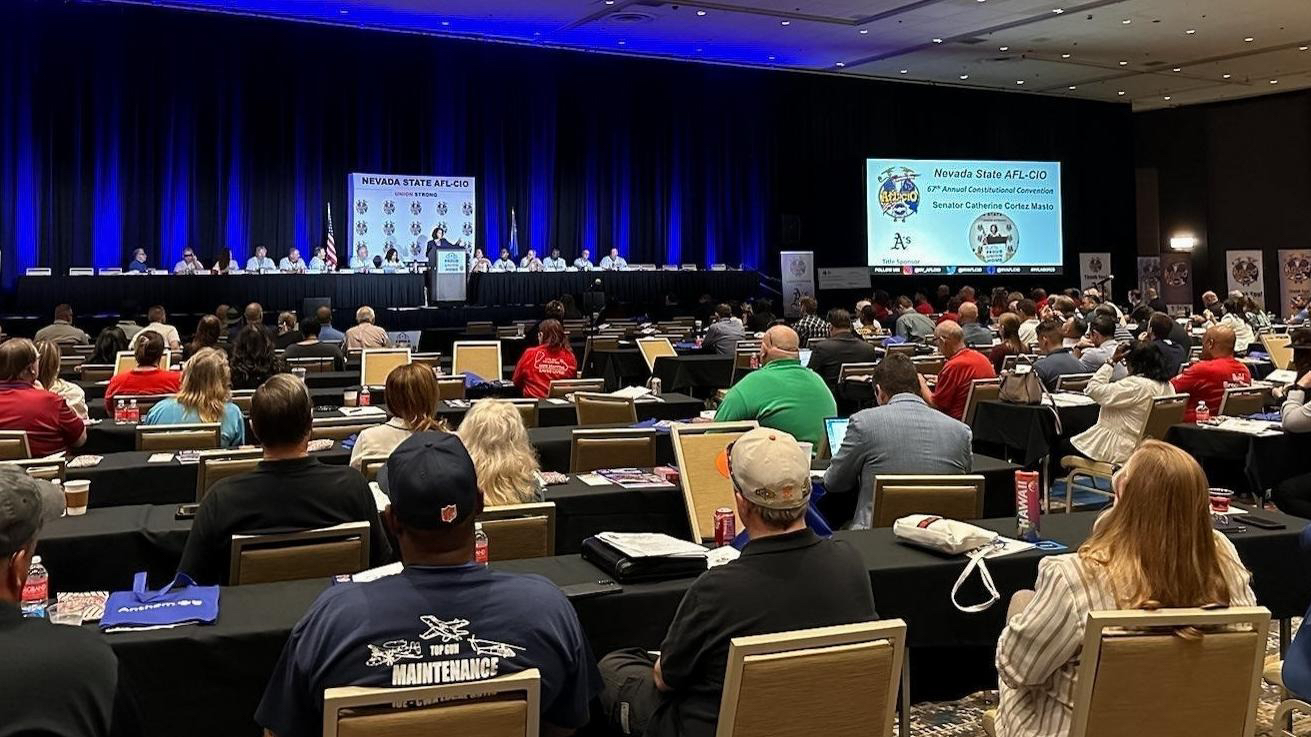 Reno, Nev. – U.S. Senator Catherine Cortez Masto (D-Nev.) joined Susie Martinez, Executive Secretary Treasurer of Nevada State AFL-CIO, Liz Sorenson, President of Nevada State AFL-CIO, and union workers from across Nevada at the Nevada State AFL-CIO 2023 Constitutional Convention in Reno. The proud daughter of a Teamster, Cortez Masto discussed her work in the Senate to stand up for Nevada's working families.
"Nevada's working families are the backbone of our economy, and I'm working in the Senate every day to stand up for labor and support good-paying union jobs," said Senator Cortez Masto. "It's an honor for me to continue working with and for the members of the Nevada State AFL-CIO, and I'll always stand with our unions and the families they support."
Cortez Masto is fierce advocate for Nevada's working families and has cosponsored the PRO Act to protect workers' rights to come together and bargain for higher wages, better benefits, and safer workplaces. She is fighting to ensure the safety and health of workers who are exposed to dangerous heat conditions in the workplace. In helping pass legislation like the Bipartisan Infrastructure Law, the CHIPS and Science Act, and the Inflation Reduction Act, she's worked to bring more good-paying union jobs to Nevada.
###