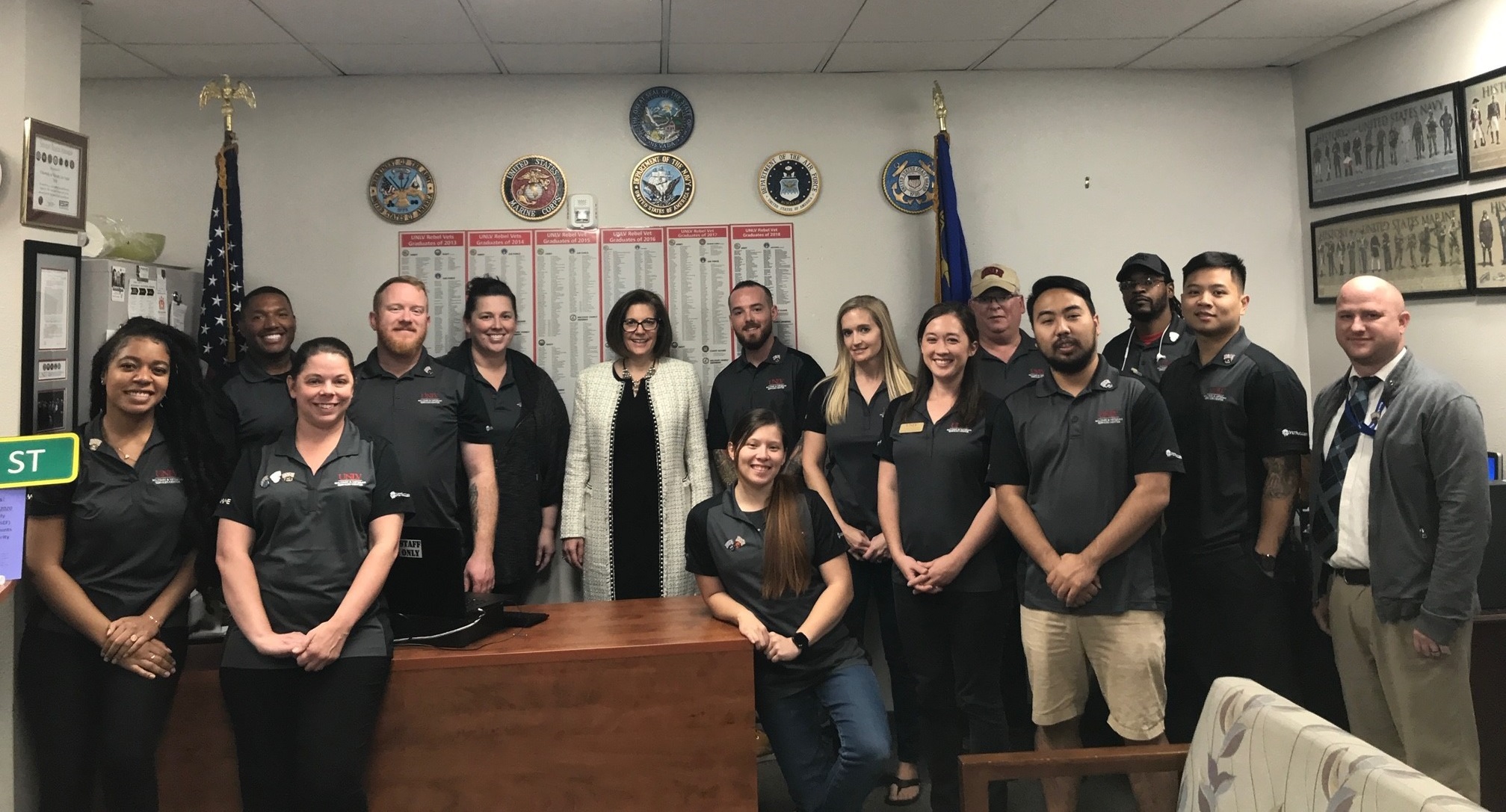 Las Vegas, Nev. – U.S. Senator Catherine Cortez Masto (D-Nev.) today toured the University of Nevada, Las Vegas Military and Veterans Services Center and discussed her legislative efforts to support Nevada's veteran communities. In addition, today she unveiled the digital version of her Veterans Resource Guide which includes information to help veterans access local, state and federal resources. Nevadans wishing to pick up a copy of the Senator's guide may reach out to her Nevada state offices.
"UNLV's Military and Veterans Service Center is a shining example of how effective support and accessible resources can help our brave service men and women grow and thrive. I'm fighting every day to ensure that the over 210,000 veterans in the Silver State are getting the care they need – be it access to mental health services, affordable housing or educational and career opportunities. That's why I'm proud to introduce the digital version of my Veterans Resource Guide today, which will be available in hard copy form at my state offices, to help Nevada's veterans access the resources they need."
BACKGROUND:
Senator Cortez Masto is a cosponsor of numerous recent pieces of legislation to help improve housing, health care and career services for our nation's veterans. The Senate passed version of the NDAA includes language from the Senator's Better Military Housing Act of 2019 to improve the management of privatized military housing and prioritize the needs of families. She also recently introduced the SERVICE Act, which expands access to mental health services for combat veterans seeking care more than five years after discharge, and the Servicewomen's Health Transition Training Act of 2019 to help service women transitioning from active duty to civilian life learn about the VA health services and benefits available to them. She's also introduced the Accelerating Veterans Recovery Outdoors Act, which identifies opportunities to expand veterans' access to public lands for outdoor therapy and rehabilitation treatments.
###