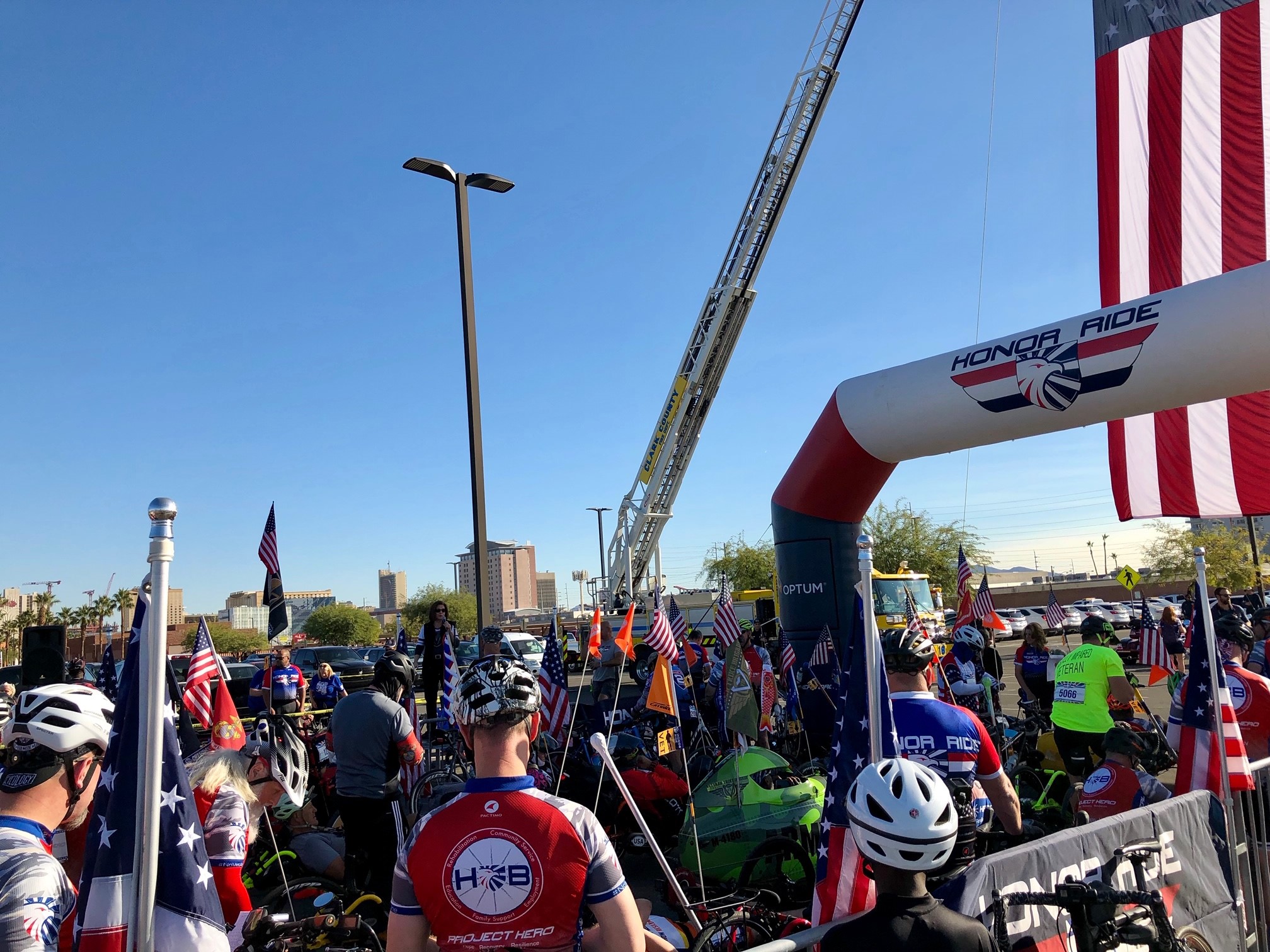 Las Vegas, Nev. – U.S. Senator Catherine Cortez Masto (D-Nev.) spoke today at the 2019 Las Vegas Honor Ride, a non-competitive bike ride to support physical and mental rehabilitation for injured veterans and first responders. In her remarks, Senator Cortez Masto touched on the importance of improving the health and wellness of veterans and first responders.
"As Nevada's United States Senator, it's important to me to honor our brave men and women in the military and our first responders. We need to provide them every support necessary, both when they serve and when they return home. That's why I'm fighting to improve access to health care, especially mental health care. Today and every day, let's rededicate ourselves to honoring all those who have fought to protect our communities and defend our way of life."
BACKGROUND:
Senator Cortez Masto is a cosponsor of numerous recent pieces of legislation to help improve housing, health care and career services for our nation's veterans. The Senate passed version of the NDAA includes language from the Senator's Better Military Housing Act of 2019 to improve the management of privatized military housing and prioritize the needs of families. She also recently introduced the SERVICE Act, which expands access to mental health services for combat veterans seeking care more than five years after discharge, and the Servicewomen's Health Transition Training Act of 2019 to help service women transitioning from active duty to civilian life learn about the VA health services and benefits available to them. She's also introduced the Accelerating Veterans Recovery Outdoors Act, which identifies opportunities to expand veterans' access to public lands for outdoor therapy and rehabilitation treatments.