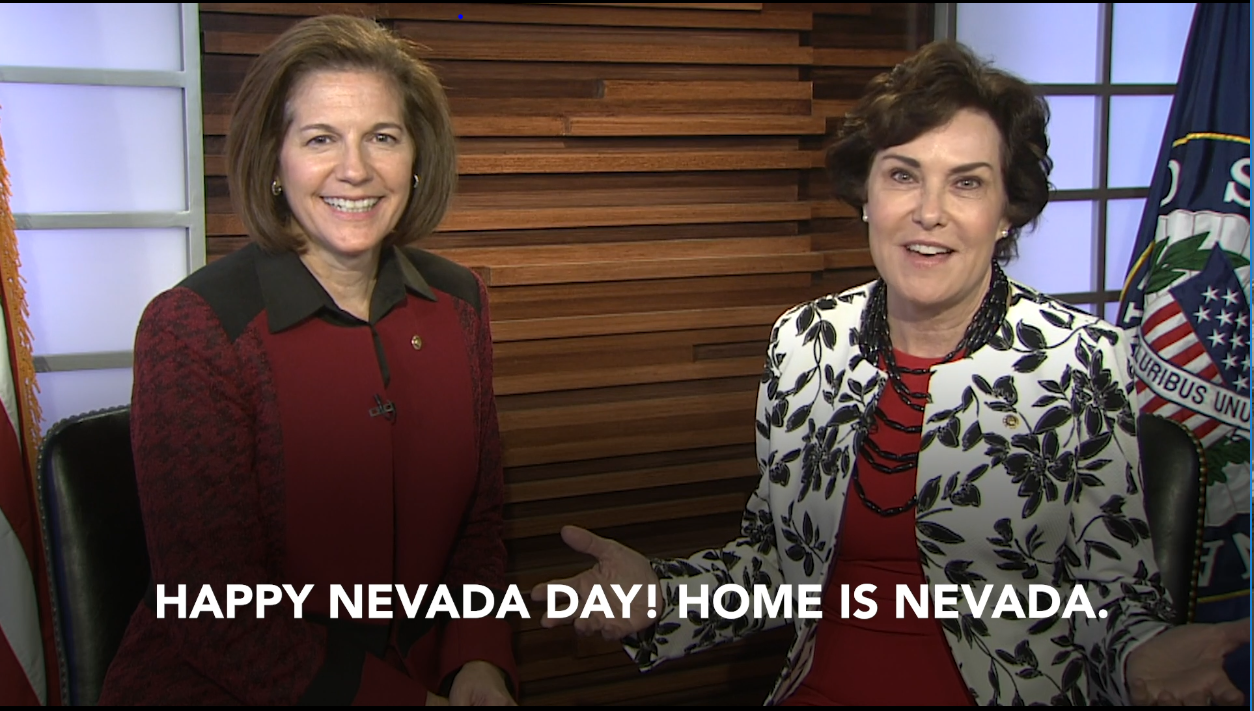 Reno, Nev. – In honor of Nevada Day, U.S. Senators Catherine Cortez Masto (D-Nev.) and Jacky Rosen (D-Nev.) shared a video celebrating some of Nevada's most unique and interesting trivia facts.
"Home means Nevada for both of us, and we're thrilled by any opportunity to get together to celebrate our great state," said the Senators. "This Nevada Day, we hope Nevadans everywhere honor our rich history, and hopefully learn something new about the great state that we share. Our advice to celebrate the holiday? Take some time to get outside and enjoy all the Silver State has to offer."
You may download the video HERE.
If you're interested in playing along with the Senators, the list of Nevada Day trivia questions can be found below.
Questions:
What is the capital of Nevada?
What is the most populous city in Nevada?
What are Nevada's three nicknames?
What are the state colors?
What's the state song?
How many other states does Nevada border?
How many congressional districts are in Nevada?
When did Nevada join the Union?
What famous 19th century American author called Virginia City home in the 1860s?
What White Pine County town is known for its unusually high number of UFO sightings?
Answers:
Carson City
Las Vegas
The Silver State, Battle Born, the Sagebrush State
Blue and silver
Home Means Nevada
Five – California, Utah, Arizona, Oregon, Idaho
Four
October 31, 1864
Mark Twain
Ely
###