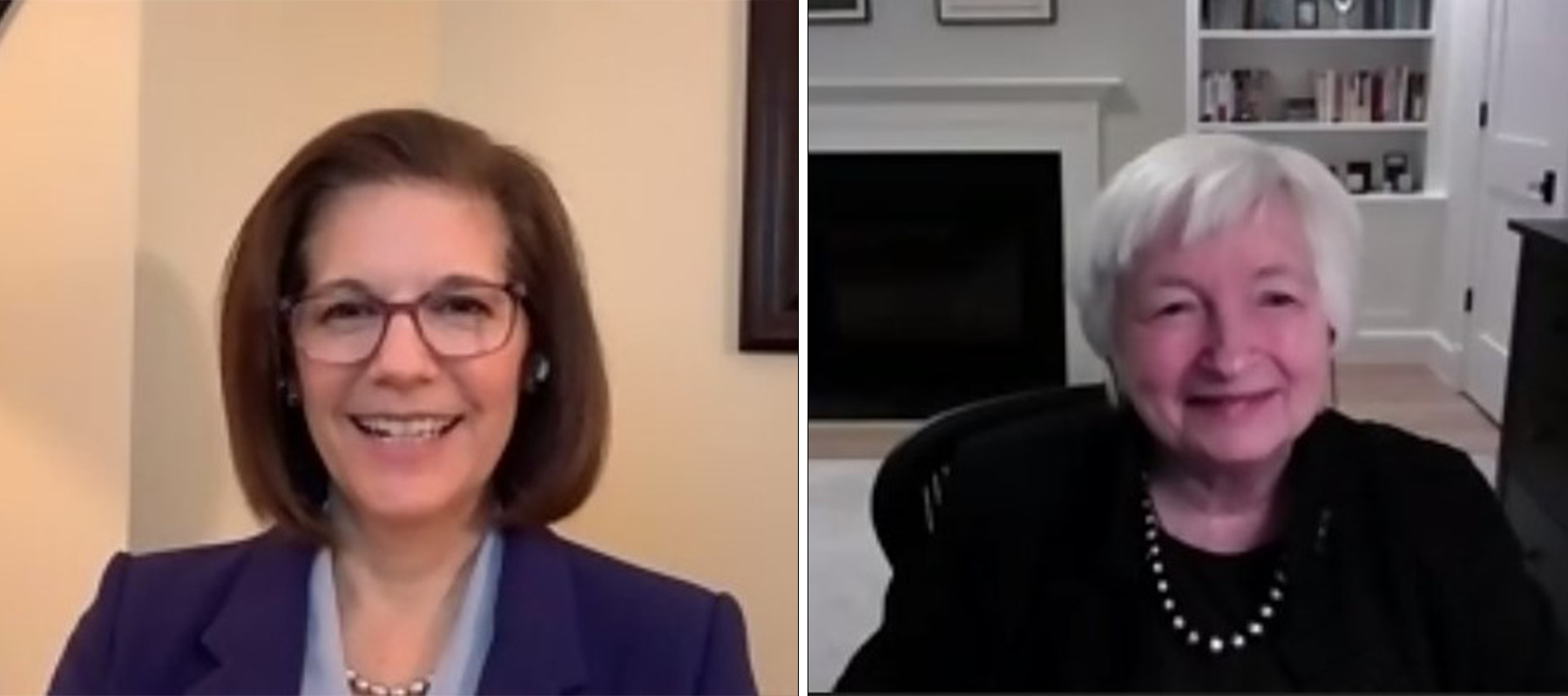 Washington, D.C. – U.S. Senator Catherine Cortez Masto (D-Nev.), member of the Senate Finance Committee, met with former Federal Reserve Chair Janet Yellen today to discuss her nomination for Secretary of the Department of the Treasury.
"My first priority is to ensure that Nevada's communities and economy have the resources they need to address the economic devastation caused by the pandemic. From providing further relief to Nevada's state and local governments and supporting our hospitality and leisure industry to offering direct economic impact payments to families struggling to stay afloat, Congress must do more to address the devastation caused by the coronavirus. I'm glad to have had the opportunity to discuss these issues with Dr. Yellen. I look forward to reviewing her full record as I continue to advocate for the delivery of stimulus funds to where they are needed the most and in an equitable and transparent way."
BACKGROUND:
Senator Cortez Masto has consistently supported bipartisan legislation that would provide comprehensive relief for Nevada's struggling economy and communities. The Hospitality and Commerce Job Recovery Act of 2020 would provide comprehensive relief and recovery measures for the convention, trade show, entertainment, travel and hospitality industries and their workers. Provisions of this bill were included in the most recent COVID-19 relief package. She has also repeatedly called on the Department of Treasury to provide additional funding for state and local governments as they recover from the economic impacts of COVID-19.
###