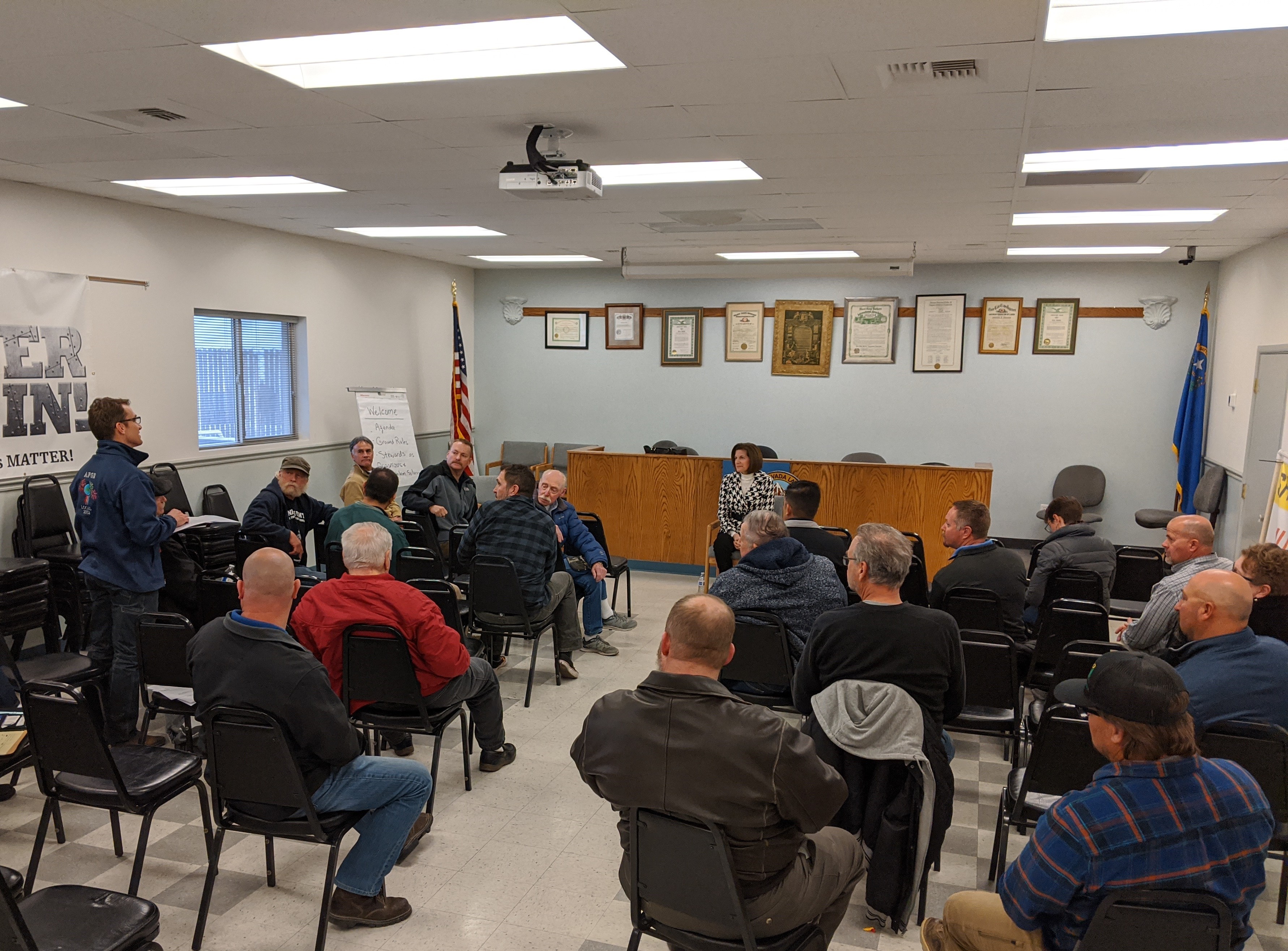 Reno, Nev. – U.S. Senator Catherine Cortez Masto (D-Nev.) met with organized labor representatives in Northern Nevada and discussed ways she can support hardworking union families and advocate for collective bargaining rights in the United States Senate, while supporting the growth of good paying jobs in Nevada, and throughout the country.
"Nevada's strong organized labor community has fought for the rights and prosperity of hardworking families across the Silver State, including my own. My father was a proud Teamster and it was thanks to the union movement that my family was able to build a middle-class life. As I work in Congress to help create the jobs of the 21st century and protect Nevada's place as the Innovation State, I'm fighting to ensure that our unions continue to thrive and that we're protecting the collective bargaining rights and workplace protections that the labor movement has worked so hard to secure. I'll continue to fight in the Senate to protect union jobs in Nevada, and throughout the country."
BACKGROUND:
Senator Cortez Masto is a cosponsor of the Protecting the Right to Organize (PRO) Act to strengthen protections for workers' right to organize a union and bargain for higher wages, better benefits, and safer working conditions. She is also a cosponsor of the Public Service Freedom to Negotiate Act that will guarantee the right of public employees to organize, act concertedly and bargain collectively in states that currently do not afford these basic protections.
###