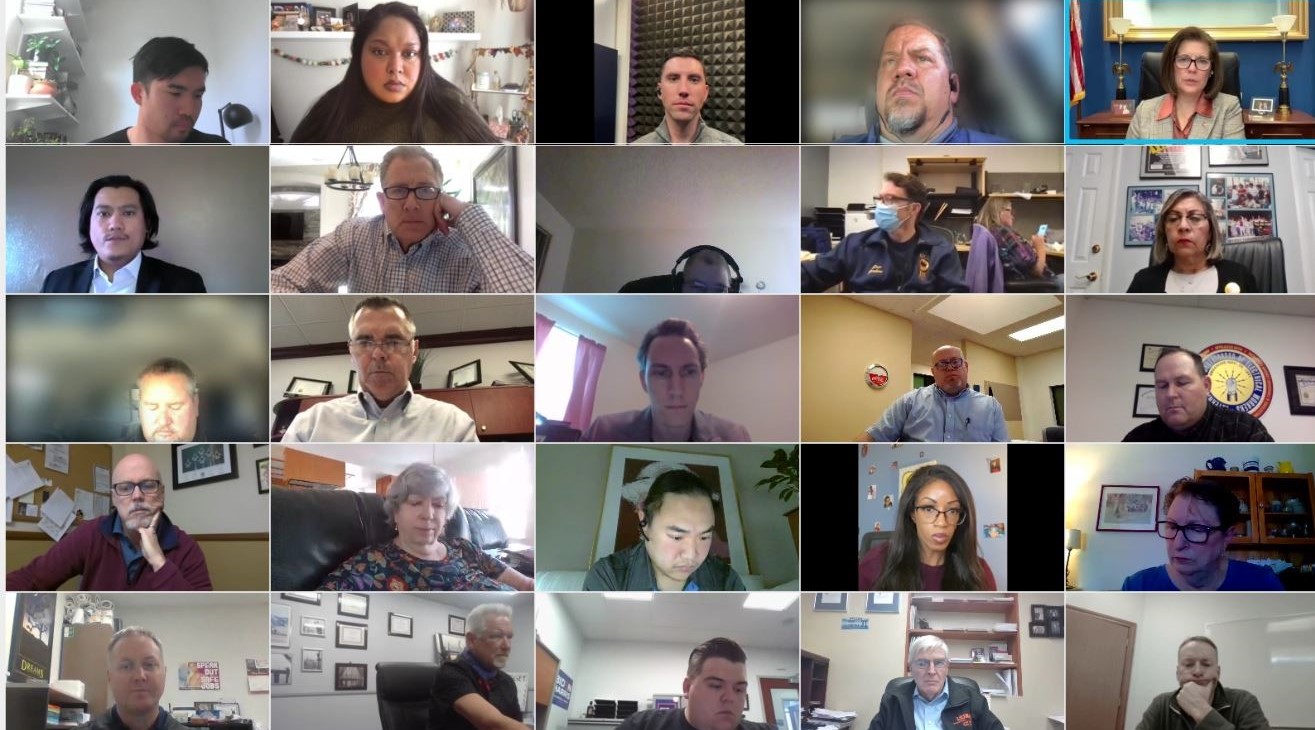 (Cortez Masto Meets With Labor Leaders)
(Cortez Masto Meets With Faith Leaders)
Washington, D.C. – Today, U.S. Senator Catherine Cortez Masto (D-Nev.) held separate virtual meetings with organized labor representatives and faith community leaders from across Nevada to discuss ways she can advance their priorities in the 117th Congress, from supporting hardworking families to ensuring all Nevadans have access to quality health care.
"Nevada's union members have been especially hard hit by the impacts of COVID-19. I was eager to speak with them today about what Congress can do to provide more stability for them and their families, including through enhanced unemployment and health care funding and job training programs. I'll continue to listen to their voices as we work towards Nevada's economic recovery with the incoming Biden Administration.
"I also appreciated my conversation with Nevada's faith leaders, who have been working tirelessly to provide solace and support to Nevadans across the state who are dealing with the impacts of the coronavirus pandemic. Our faith-based communities play such a huge role in caring for our local populations, and I'll do all I can to provide them the resources they need to keep up their good work."
BACKGROUND:
This year, Senator Cortez Masto introduced the bipartisan WORKER Act to promote education and training for workers in in-demand industries, including expanding registered apprentice programs. She is also a cosponsor of the Protecting the Right to Organize (PRO) Act to strengthen protections for workers' right to organize a union and bargain for higher wages, better benefits, and safer working conditions. She has cosponsored the Public Service Freedom to Negotiate Act, which would guarantee the right of public employees to organize, act concertedly and bargain collectively in states that currently do not afford these basic protections. Senator Cortez Masto introduced a bill, the Worker Health Care Coverage Protection Act, to subsidize COBRA coverage so that unemployed or furloughed workers could keep their health insurance. The Senator also cosponsored the Every Worker Protection Act, which would require the Occupational Safety and Health Administration (OSHA) to issue an Emergency Temporary Standard (ETS) to all those working during the pandemic to protect them from exposure to the coronavirus.
Senator Cortez Masto has advocated for nonprofit organizations, including faith-based non-profits, to get access to relief funds, and the most recent relief legislation she supported, the Consolidated Appropriations Act of 2021, made it easier for these types of nonprofits to access PPP funding.
###