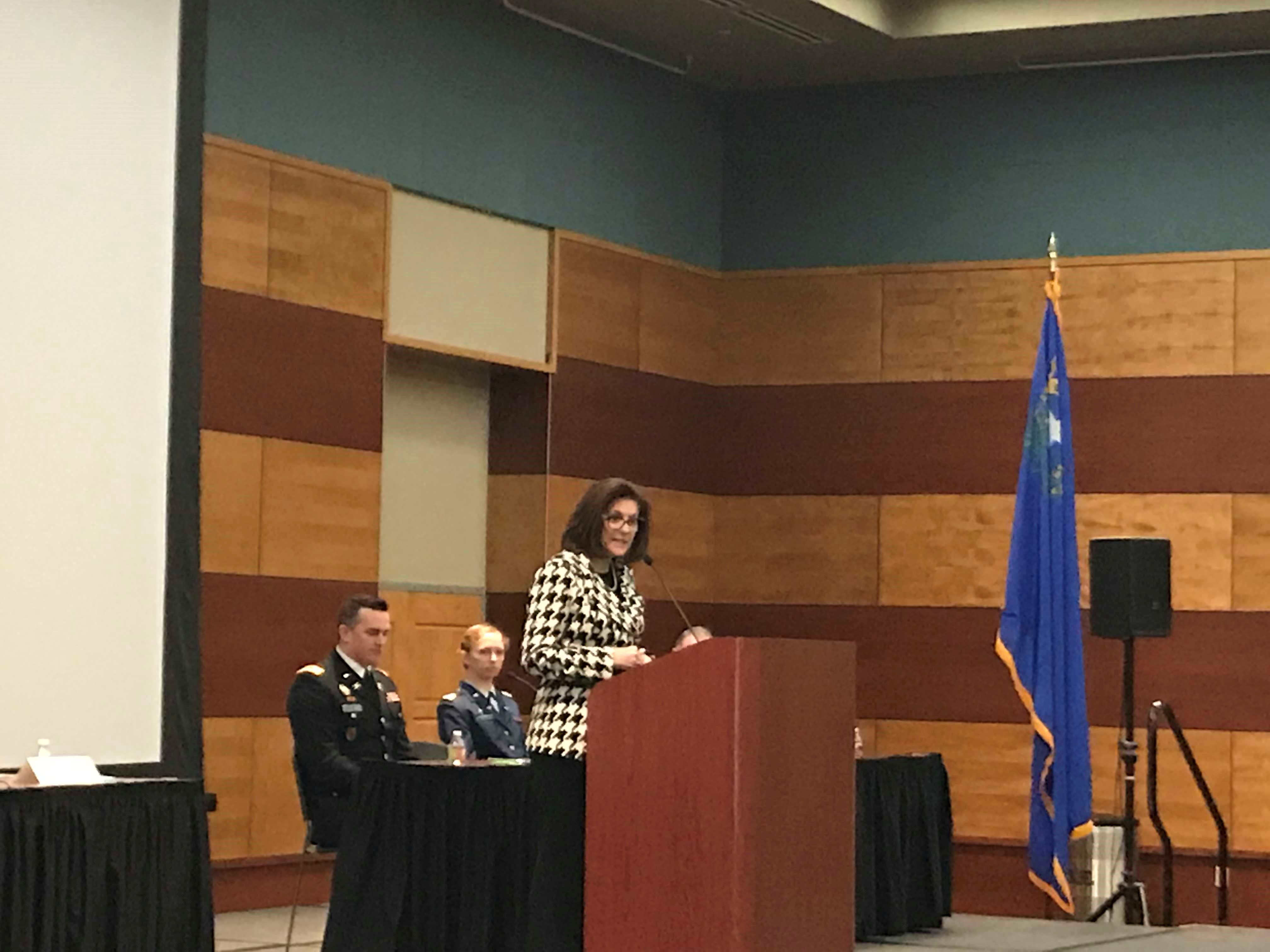 Reno, Nev. – U.S. Senator Catherine Cortez Masto (D-Nev.) attended Service Academy information day at the University of Nevada, Reno for students, parents, teachers, school counselors and community influencers and spoke about service and higher education opportunities in the U.S. military through the Service Academies and ROTC programs.
"It is one of my greatest honors as Senator to be able to nominate inspiring young Nevadans to represent the Silver State at the five U.S. Service Academies. These prestigious academies offer Nevada's brightest students a unique opportunity to serve this country, earn a Bachelor's of Science degree and receive a Commission in the United States Military. I commend the hardworking and patriotic students I met today for taking the first steps on the pathway to success, and the parents, teachers, mentors and academy staff for their commitment to our students, and to our country."
BACKGROUND:
Each year, Senator Cortez Masto nominates a limited number of Nevada's most gifted individuals for selection to the United States Service Academies (the U.S. Air Force Academy, U.S. Naval Academy, U.S. Merchant Marine Academy, and U.S. Military Academy). Upon graduation, cadets earn a Bachelor of Science and a commission as an officer in the U.S. military with a 5-year active duty service obligation.
To apply for admission to a Service Academy, a nomination is required in addition to the academy application. The U.S. Coast Guard Academy does not require a nomination.
In order to apply for a Congressional Nomination, applicants must:
Be a U.S. Citizen, a legal resident of Nevada, and be between 17 and 23 years old.
Submit the online office application form, a personal essay, three letters for recommendation, an official high school transcript and ACT or SAT scores.
Applications for 2019 will become available online on August 16, 2019 and are due on October 28, 2019.
For additional information and guidance, please see the Senator's website at: https://www.cortezmasto.senate.gov/help/academy-nominations.
###