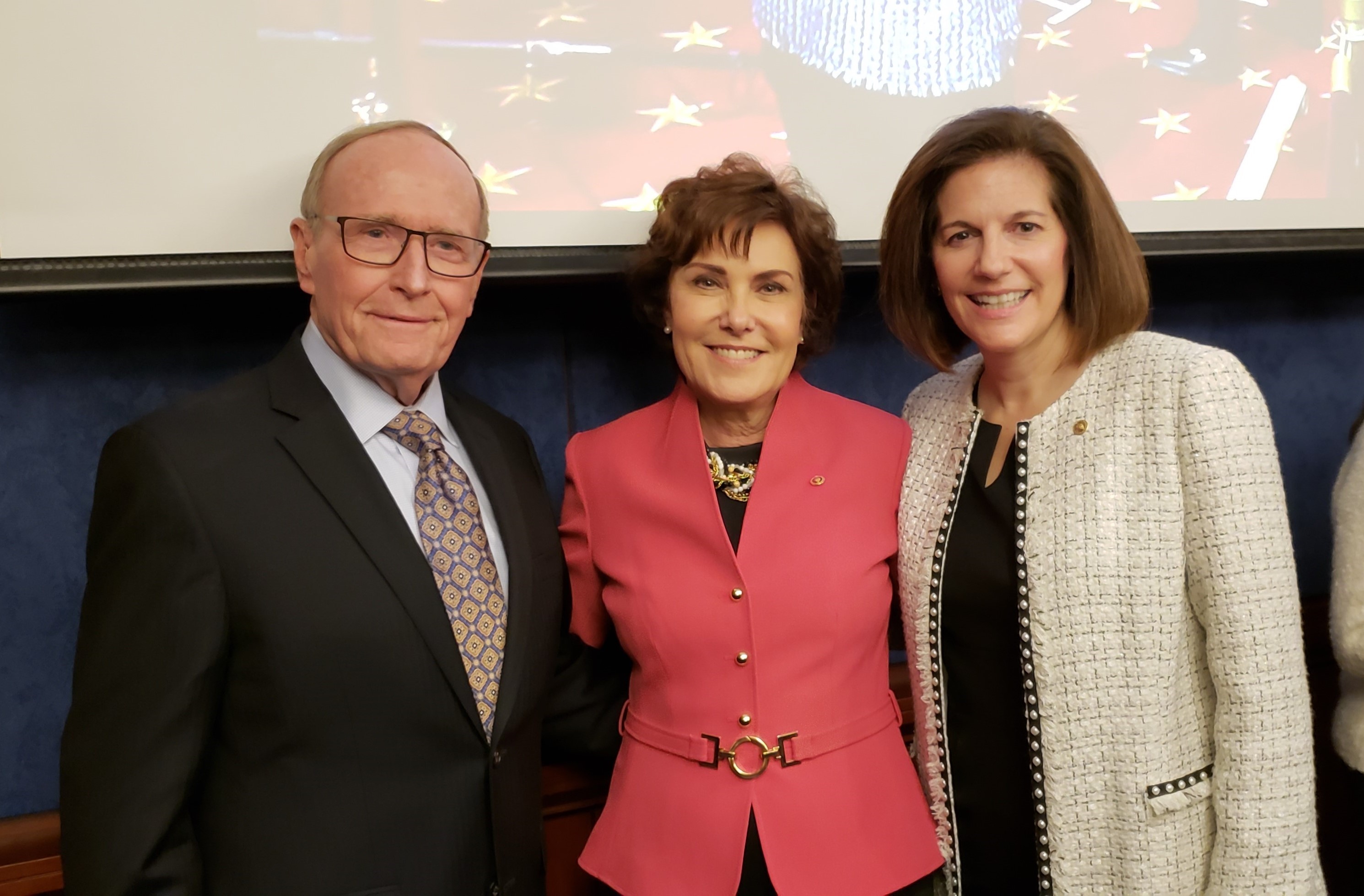 Former Nevada Senator Richard Bryan and Senator Cortez Masto welcome Senator Jacky Rosen at her swearing in.
Washington, D.C. – U.S. Senator Catherine Cortez Masto (D-Nev.) issued the following statement welcoming Senator Jacky Rosen (D-Nev.) and congratulating the Senator on her swearing in.
"In the span of two years Nevada has made history, electing it's first and second female Senators, a majority female legislature and Nevada Supreme Court. I'm thrilled to welcome Jacky to the Senate and congratulate her on her first day as the newest Senator from the Silver State. In the House, Jacky fought hard to protect health care for thousands of Nevadans, restore internet privacy protections, champion STEM education and oppose efforts to revive Yucca Mountain. I'm looking forward to working alongside her as she brings the same tenacity to the Senate and as we continue to fight for Nevada's priorities."
NOTE:
For Nevada and national media stakeholders looking to contact Senator Rosen's communications team, please contact Press@Rosen.Senate.gov.
As always, members of the press looking to contact Senator Cortez Masto's press team may do so by reaching out to Press@CortezMasto.senate.gov or by contacting Communications Director, Ryan King (Ryan_King@cortezmasto.senate.gov) and Deputy Communications Director, Monica Garcia (Monica_Garcia@cortezmasto.senate.gov).
###