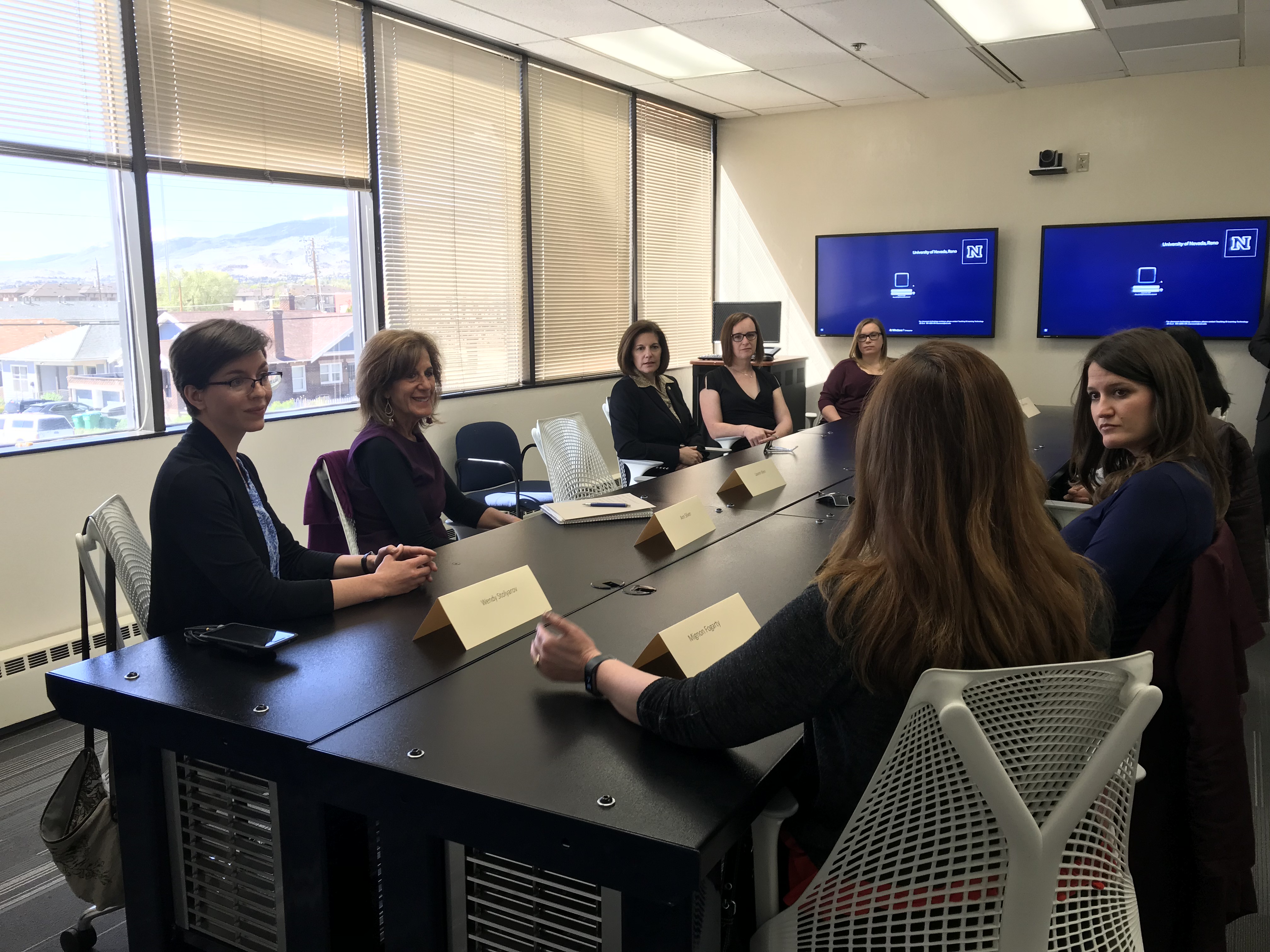 Reno, Nev. – U.S. Senator Catherine Cortez Masto (D-Nev.) joined women small business leaders in the technology industry to highlight small business week and discuss the importance of net neutrality in Reno today. In their conversation, women small business leaders shared challenges and opportunities for their businesses, highlighted the importance of mentorship, counseling, access to capital, and support for women and minority entrepreneurs, and discussed the potential detrimental impact on their startups if Congress does not pass legislation to restore net neutrality:
"During National Small Business Week we recognize Nevada's small businesses for being job creators and the backbone of our economy. I'm proud to hear from the women leaders in this room today. I am committed to taking their voices to Washington as I work in the Senate to make sure women and minority entrepreneurs are supported by the federal government with loan opportunities to grow their businesses and mentorship to help them develop thriving enterprises that strengthen our communities.
"As I return to the Senate next week, I'll continue working to ensure that small businesses in Reno, and throughout Nevada, have the tools they need. One vital tool in our increasingly interconnected economy is a freely accessible and open internet, which is why I have stood up to President Trump's Federal Communications Commission. Our small business startups must be able to access the internet to market their products and American consumers should have equal access to shop any website for that service. Corporations should not have the ability to set their own rules for the internet, or throttle website load times to advantage companies that can pay them more for quicker load times. I'm standing with Nevada small businesses and consumers to make sure Chairman Pai and Trump's FCC know that a bipartisan majority of Americans stand for a free and open internet."
BACKGROUND:
Senator Cortez Masto continues to engage with small businesses and local chambers of commerce in the State of Nevada to highlight the importance of small businesses as job creators, leaders in diversity, and drivers of innovation. When Congress returns from this work period, Senators will vote on a congressional review act to restore net neutrality rules that protect startups and minority and women entrepreneurs. If President Trump's new FCC rules are allowed to stand, internet service providers would be allowed to block or slow down websites and big corporations would have the ability to set their own rules for the internet, squeezing out small businesses and startups from the online economy in the process.
You may find more on Senator Cortez Masto's work supporting small businesses and fighting to reinstate net neutrality here and here. In addition, you may find Senator Cortez Masto's Small Business Resource Guide in English and Spanish.