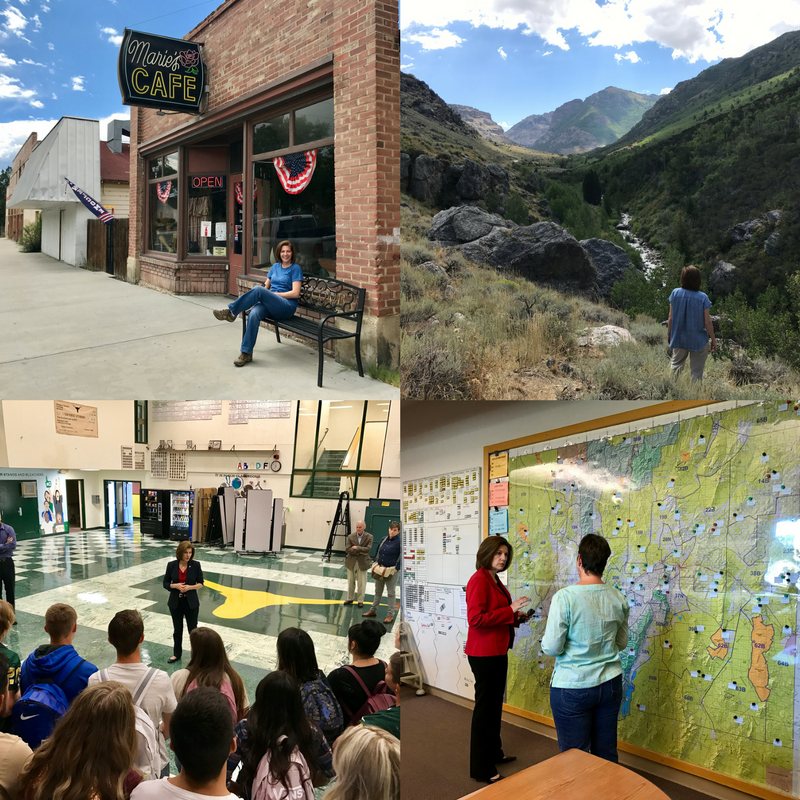 Las Vegas, Nev. – Today, U.S. Senator Catherine Cortez Masto (D-Nev.) completed a month-long tour of Nevada's rural towns, including Elko, Battle Mountain, Carlin, Winnemucca, Lovelock, Carson City, Fallon, Hawthorne, Yerington, Virginia City, Alamo, Incline Village, Pahrump, Eureka, Austin, Baker, Ely, Adaven, and Mcgill . In her meetings with local leaders and community members, Cortez Masto stressed her desire to be a voice and a resource for all Nevadans, regardless of zipcode or party affiliation.
"I want all Nevadans to know that my office is a resource they can rely on, whether they voted for me or not. My team can help them navigate their interactions with federal agencies, and, in the case of veterans, help them secure the resources they need from the V.A.," said Cortez Masto. "My visits to these communities have allowed me to learn more about the unique challenges rural Nevada faces. I was elected to represent each one of Nevada's seventeen counties, and I will draw on these experiences to continue doing just that."
Senator Cortez Masto encourages all Nevadans to reach out to her office for assistance. More information about constituent services can be found at www.cortezmasto.senate.gov/help.
All of the pictures from the Senator's tour can be found here.