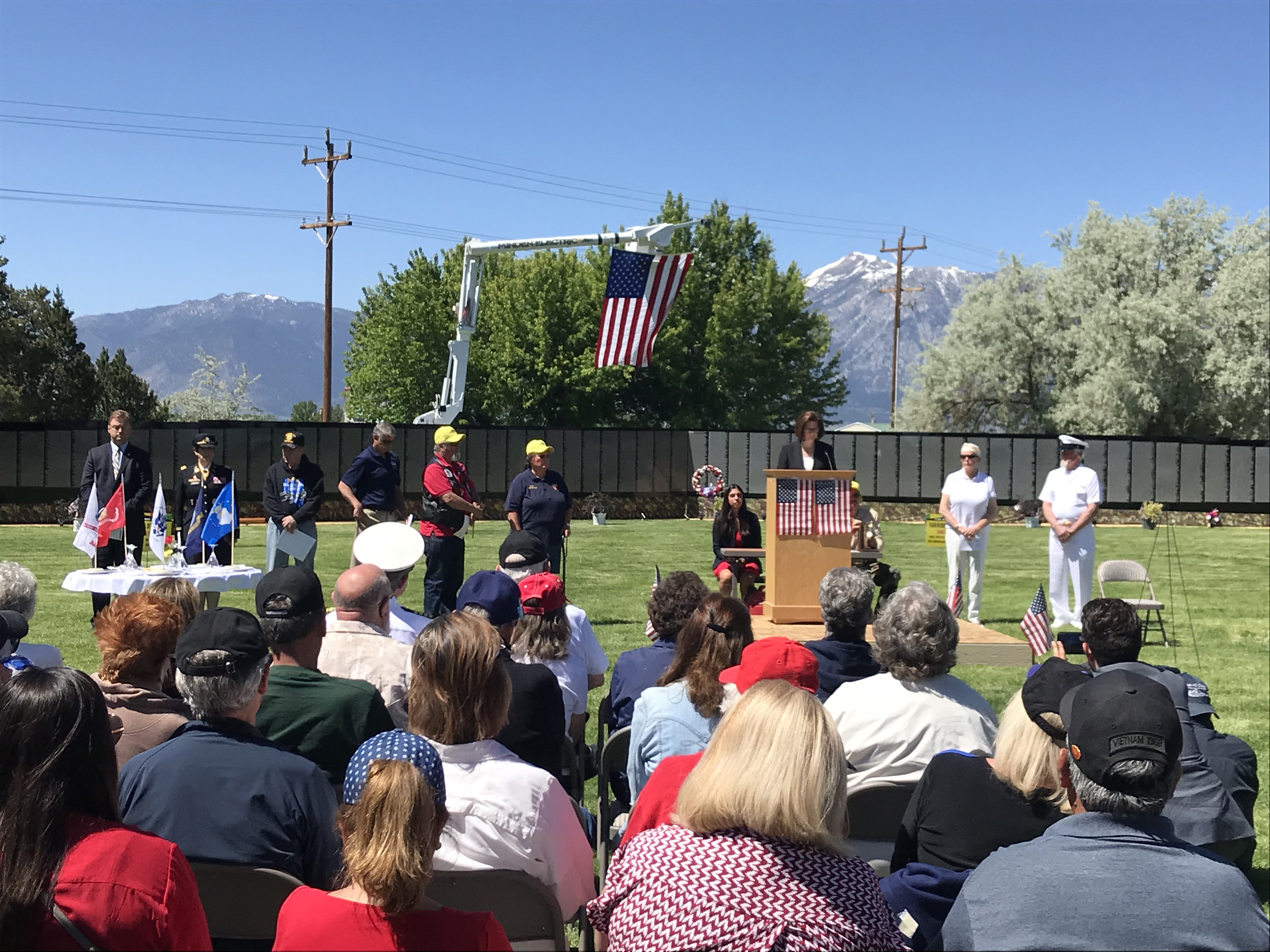 Washington, D.C. – U.S. Senator Catherine Cortez Masto (D-Nev.) released the following statement after attending the opening ceremony of the Moving Wall at Eastside Memorial Park in Minden, Nevada on Friday:
"This past Friday, I was humbled and honored to join members of Northern Nevada's veteran community and their families in commemorating the opening of the Moving Wall and reading the names of Nevadans who lost their lives in service to our country. The Moving Wall provided Northern Nevadans who don't have the financial resources to travel to Washington D.C. an opportunity to pay their respects to Vietnam veterans. Others were there to honor and grieve for their loved ones who died in service to our country. Many stories of sacrifice, honor, and grief were shared at Friday's ceremony. I will always remember the stories shared that day. We must never forget the sacrifices of our brave troops in Vietnam or the mistreatment they faced upon returning home. We must never let our veterans' sacrifices be cast aside by our divisions at home."
BACKGROUND:
The Moving Wall is a half-size, 256-foot long replica of the Vietnam Veterans Memorial wall in Washington, D.C., that lists the names of 58,315 Americans who died in the Vietnam war. It was conceived by John Devitt who felt that he needed to share the experience of viewing the Wall with those who do not have the opportunity to visit Washington, D.C. The Vietnam Moving Wall will be in Minden from Thursday, May 31st to today, June 4th.