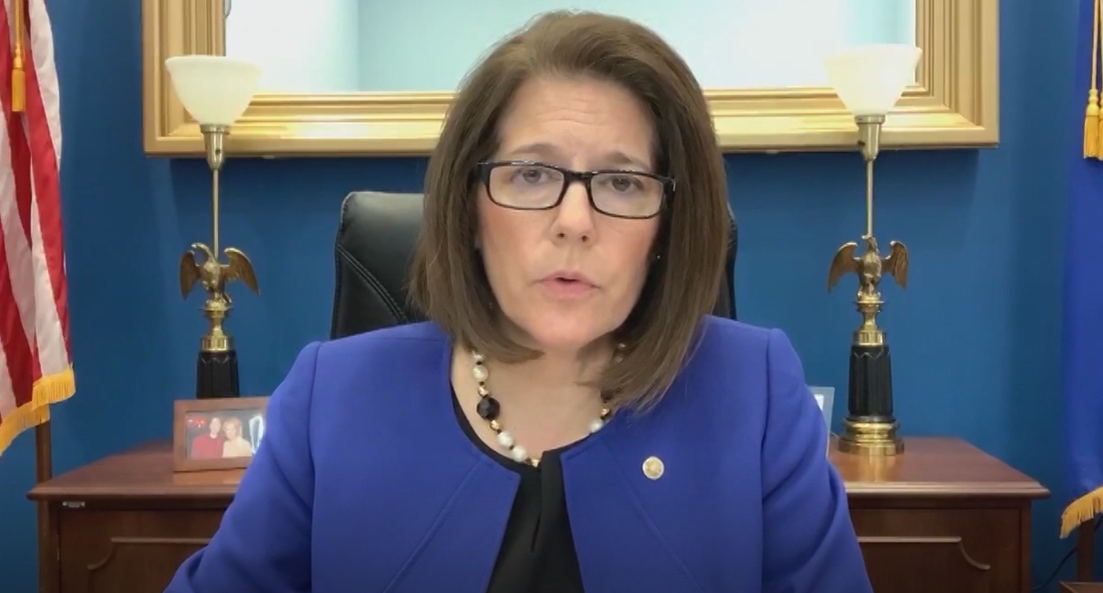 Washington, D.C. – During this week's Senate Rules Committee hearing on preparations for the 2020 general election, U.S. Senator Catherine Cortez Masto (D-Nev.) spoke about the importance of ensuring all citizens can exercise their right to vote and urged Congress to include emergency election funding in the upcoming coronavirus relief legislation.
"I'd like to emphasize how important it will be for my home state of Nevada for us here in Congress to include the $3.6 billion for emergency election funding in the upcoming coronavirus package that we are negotiating," said Senator Cortez Masto. "Nevada has been so hard hit by this pandemic and is facing terrible budget shortfalls, so are many states across the country. That is why I also believe we need to waive the 20% funding match requirement that was included in the CARES Act election funds, and provide that additional funding to our state and local governments so they can ensure the upcoming election is safe and successful."
The Senator also asked the panelists about how to ensure that voters in states that require absentee ballots to be notarized can easily access those services. She continued by highlighting that Congress should do more to ensure that voting is accessible for all citizens, saying, "My Mexican American grandmother felt so strongly about going to church every Sunday, and voting. When she was no longer able to drive which meant that she didn't have a driver's license, she walked to church and she walked to the local school to vote…If we don't make it available for individuals to be able to exercise their right to vote, she would be someone that would not be able to vote. That is a concern I have."
Senator Cortez Masto closed her questioning by reiterating the importance of supporting state and local governments with the funding necessary to conduct safe, efficient and fair elections this cycle.
Video of the full exchange is available here.
BACKGROUND:
Senator Cortez Masto is the cosponsor of numerous pieces of legislation to ensure the 2020 elections, and future elections, are resilient to emergencies and that voters and poll workers are protected. She is a cosponsor of both the Natural Disaster and Emergency Ballot Act (NDEBA) and the VoteSafe Act to ensure upcoming elections are accessible, secure, and safe by expanding early in-person voting and no-excuse absentee vote-by-mail, and improving the safety and accessibility of polling places across the nation.
###