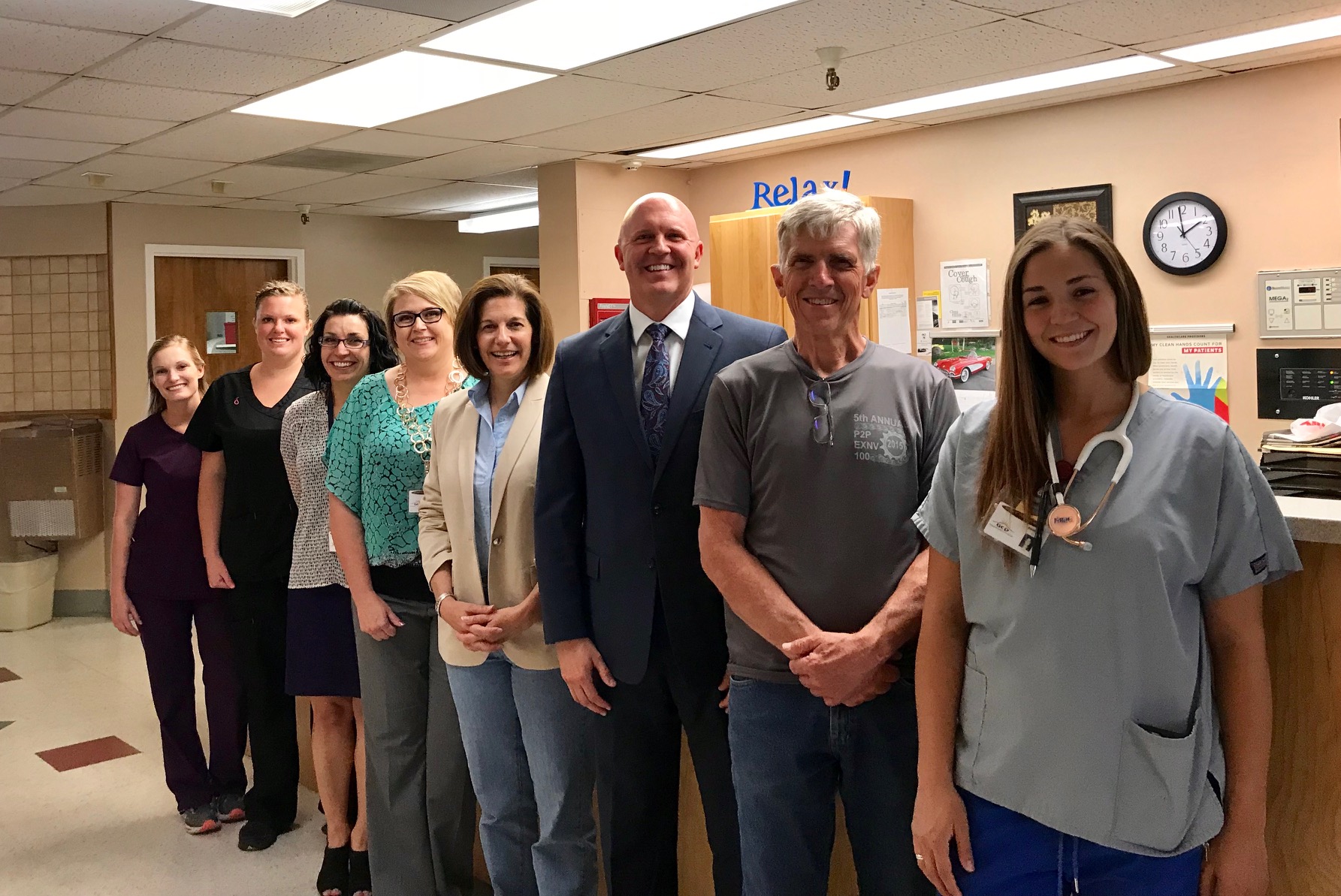 Senator Catherine Cortez Masto met with staff of the Grover C. Dils Medical Center
Caliente, Nev. – U.S. Senator Catherine Cortez Masto (D-Nev.) released the following statement after touring and meeting with staff of the Grover C. Dils Medical Center in Lincoln County:
"For over 80 years the Grover C. Dils Medical Center has served the residents of Lincoln County by providing critical medical services. Partisan fights in Washington must never stand in the way of these dedicated health professionals providing the care hardworking Nevada families, seniors, and kids need. I'm committed to ensuring that health care delivery in Nevada, and throughout the country, isn't taken backwards to the days when Americans with preexisting conditions were denied coverage and when rural hospitals and community health centers struggled to receive the funding and support they needed to serve their communities."
BACKGROUND:
The Grover C. Dils Medical Center provides 24 hour emergency room, x-ray, respiratory therapy services, long term care, acute care, intensive coronary care and pulmonary care, as well as treats gastro-intestinal disorders, provides diabetic care, women's health, pediatric care, post-natal care, tele-radiology services, social services, and simple out-patient surgical procedures to the 5,000 residents of Lincoln County and the surrounding areas.