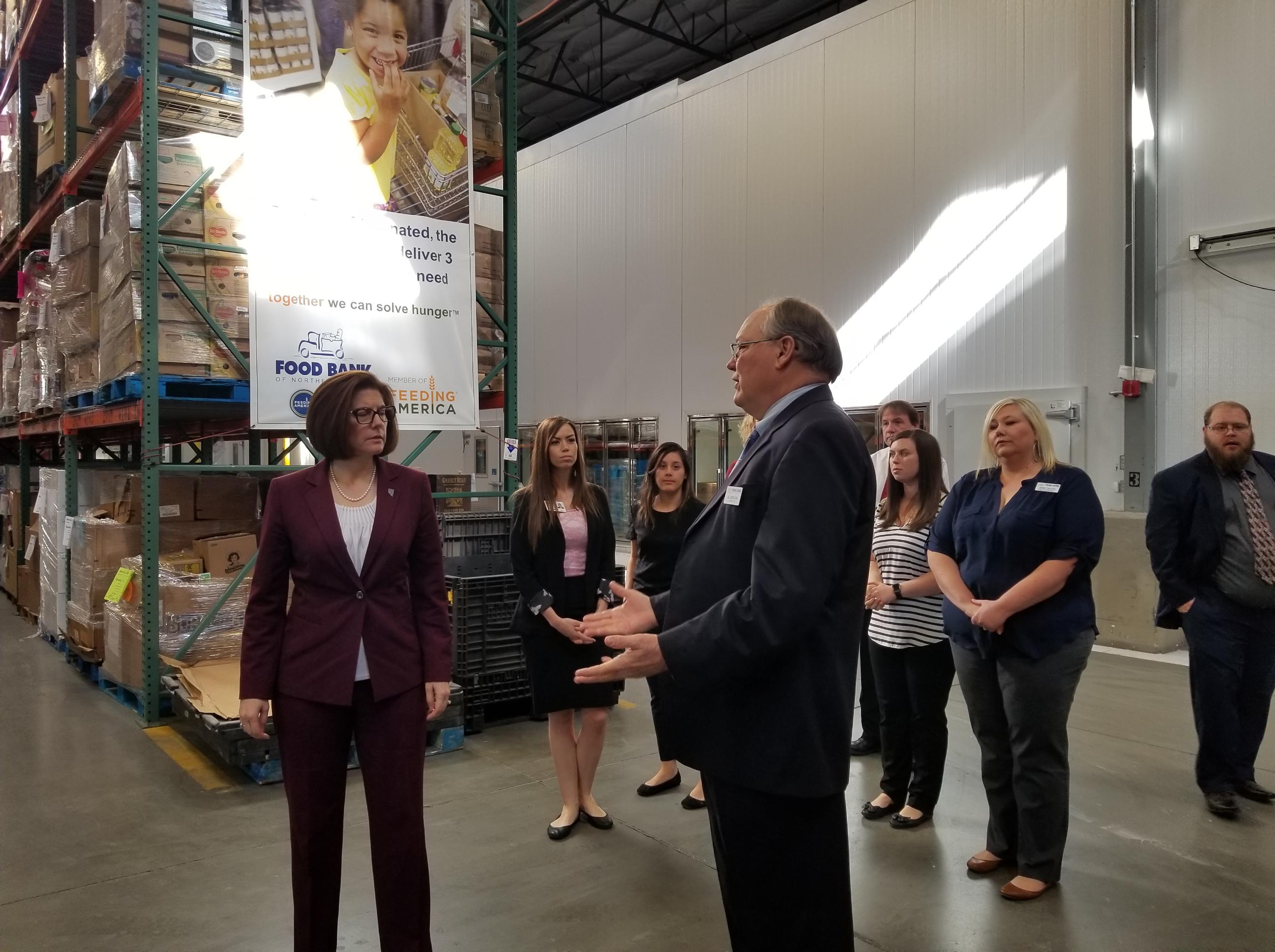 McCarran, Nev. – U.S. Senator Catherine Cortez Masto (D-Nev.) toured the Food Bank of Northern Nevada (FBNN) and hosted a roundtable where she highlighted the importance of SNAP and food bank programs in the state. Cortez Masto also discussed issues concerning hunger and poverty in Nevada, and commended the FBNN for its leadership in helping Nevadans struggling with hunger.
"The Food Bank of Northern Nevada provides an invaluable support system to both our urban and rural communities, not only by providing nutritious meals to thousands of Nevadans who struggle to put food on their table, but also by tackling the root causes of hunger with the help of their community partners. There are thousands of children in Northern Nevada who go to school on an empty stomach, and vulnerable seniors who don't get adequate nutrition because they lack access to a hot meal.
"With the Trump administration's proposed cuts to vital programs like SNAP, it is more important than ever to fight for resources that support food banks and food services to ensure that no Nevadan will go hungry. I am humbled and inspired by the FBNN's dedication to feeding Nevada families who struggle with hunger, and I will make sure they get the support they need to continue their important work."
BACKGROUND
In the last fiscal year alone, the Food Bank of Northern Nevada provided more than 13 million meals to Nevadans in need and assisted struggling workers and families with literacy, education and workforce development programs. FBNN serves more than 95,000 people in Northern Nevada each month, half of whom are children and seniors. Their efforts to support vulnerable Nevadans generates approximately $8.2 million in economic impact in Northern Nevada.
###