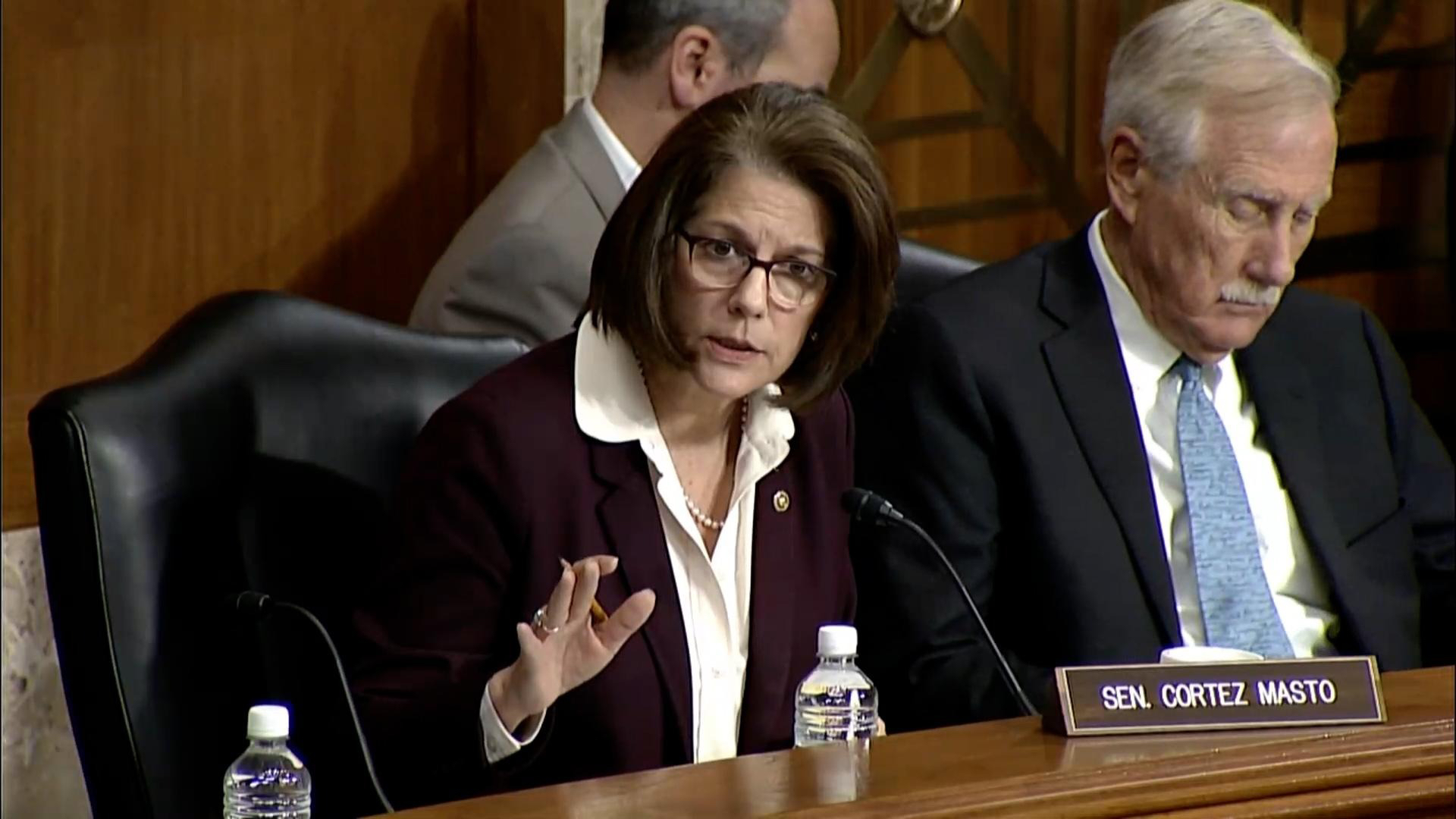 Washington, D.C. – U.S. Senator Catherine Cortez Masto (D-Nev.) urged Secretary of the Interior Deb Haaland to support the creation of the Bahsahwahbee (or Swamp Cedars) National Monument in Eastern Nevada at a Senate Energy and Natural Resources Committee hearing today.
Bahsahwahbee is a site of extreme cultural and historical significance of Tribes in Nevada and is home to a sacred and ecologically-unique grove of juniper trees. Senator Cortez Masto called on the Biden administration to support this monument last week.
At the hearing, Cortez Masto asked Secretary Haaland to join her in supporting this proposed monument, and commit to working with her to determine how to best to preserve and commemorate this sacred place.
Secretary Haaland responded by saying that the Administration will give this monument "their close attention." She continued, "As we learned with Avi Kwa Ame, the best conservation is community led, so we're going to have all those conversations."
A member of the Senate Committee on Indian Affairs, Senator Cortez Masto is a strong voice for the Tribal Nations in Nevada. She recently celebrated the designation of the Avi Kwa Ame National Monument after working with the Nevada congressional delegation to push for the designation. Collaborating with Native leaders, the Senator has delivered millions to Tribal Nations in Nevada to develop housing to serve community elders, veterans, and families, as well as critical federal funding to expand Tribal broadband. To help conserve and protect Tribal cultures, she passed a bipartisan bill to increase penalties for trafficking in sacred items, and she is working to pass legislation to preserve Native languages.
###