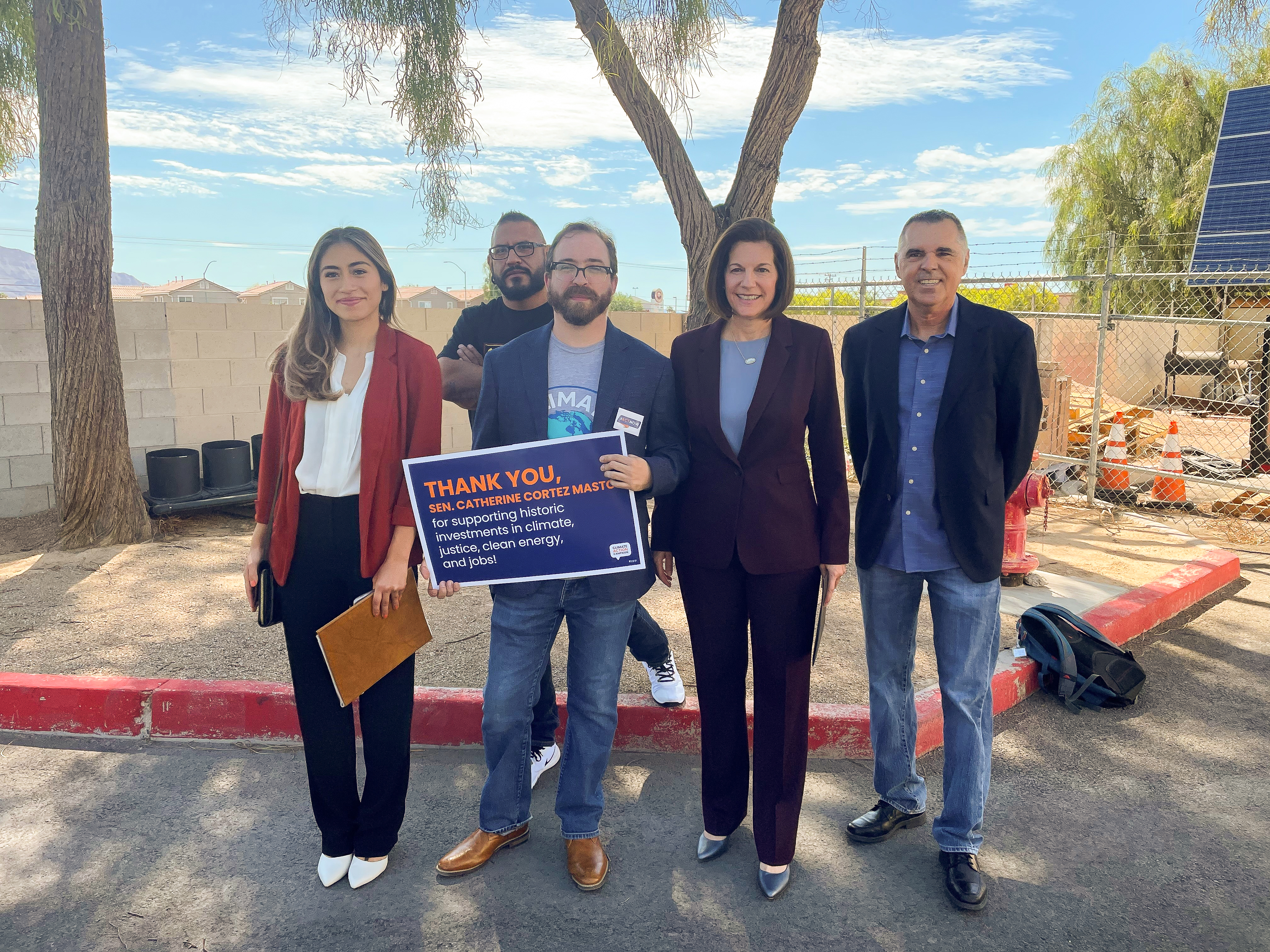 Washington, D.C. – U.S. Senator Catherine Cortez Masto (D-Nev.) joined IBEW Local 357, Southern Nevada Building Trades, Nevada Conservation League, and the Environmental Defense Action Fund to discuss how the Inflation Reduction Act will create good-paying union jobs in Las Vegas and lower energy costs for families.
Nevada's clean energy economy already employs over 32,000 Nevadans and this bill will invest another $2.7 billion into the Silver State's clean-energy economy, creating new jobs and opportunities across the state. Cortez Masto secured provisions in the legislation to extend critical tax credits for solar and geothermal energy development, provide rebates to help Nevadans looking to make their homes more energy efficient, and support workforce development for our clean-energy sector.
"The Inflation Reduction Act is going to help us make historic progress on climate, all while growing Nevada's booming clean-energy economy and creating thousands of good-paying jobs in Nevada and across the country," said Senator Cortez Masto. "I fought hard to pass these laws to spur Nevada's economy and create jobs while tackling the climate crisis. We can and must do both, and I'm thrilled to see the progress we're continuing to make."
Senator Cortez Masto has pushed support for the emerging industries of Nevada, including securing multiple provisions to benefit Nevada's booming clean-energy industry in the Inflation Reduction Act. The Bipartisan Infrastructure Law also includes legislation Cortez Masto secured to promote Nevada's mining and emerging battery industries and set up a sustainable critical mineral supply chain. She recently introduced legislation to expand the solar manufacturing supply chain in the U.S. She secured an extension of the Investment Tax Credit and the residential renewable energy tax credit for solar in the 2020 government funding bill. Senator Cortez Masto was also able to successfully advocate for two additional years of renewable energy tax credits for the solar industry and its workers.
###