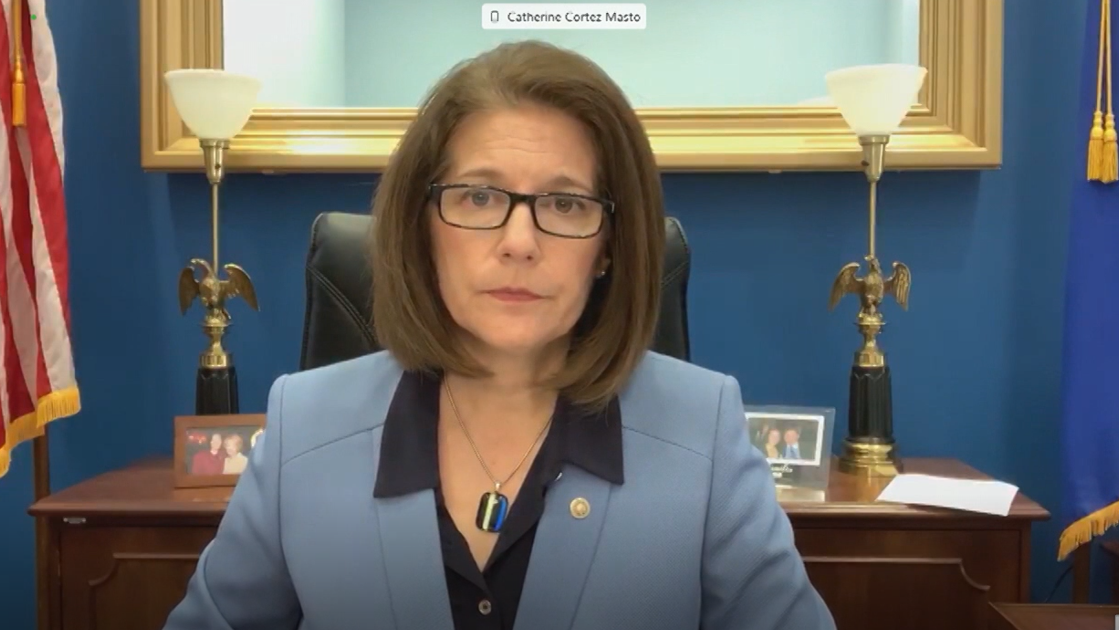 Washington, D.C. – During this week's Senate Finance Committee hearing on the reliability of the U.S. medical supply chain during the COVID-19 pandemic, U.S. Senator Catherine Cortez Masto (D-Nev.) questioned panelists about why the Administration has not fully invoked the Defense Production Act to ensure the United States has adequate personal protective equipment and medical supplies, and stressed the importance of more funding for mental health support for frontline health care workers.
"I am a firm believer that we should have fully invoked the Defense Production Act and that would have addressed all the concerns we are hearing about right now," Senator Cortez Masto stated. "…We need one single command and control over the supply chain, the PPE, the tests and everything else. We as a country have done this in the past and that is why we should be doing it now." The Senator began her questioning by asking, "is it too late? Is it too late for us to fully implement the Defense Production Act and address all the concerns we are hearing?"
Ms. Cathy Denning, Group Senior Vice President of Sourcing Operations, Analytics and the Center of Excellence at Vizient, responded that "any time we can increase production and make available products that are critically needed by the frontline health care workers and the public in general, I would support that." She went on to provide a statistic that hospitals who use Vizient services would normally need 15 million N-95 masks in a year, but have used half a billion, or 500 million masks, so far this year. She concluded, "when you think about how staggering that need is, anything we can do to address that need I would support."
Other panelists also stressed the importance of invoking Defense Production Act (DPA) partnerships to increase the supply of critical medical equipment, and stated that when the DPA has been used it has helped increase capacity.
"We knew going into this from the very beginning that this was about production," Senator Cortez Masto continued. "It starts with that production and that capacity…Again, we've done it before as a country. We did it with the Jeep. We know it is doable and that is the whole reason why we have this act."
The Senator concluded her questioning by asking about what Congress can do to address the impact the pandemic has made on the mental health of health care workers and nurses.
Dr. Ernest Grant, President of the American Nurses Association, responded "I would like to emphasize the need for more spending on mental health services for our frontline workers. This pandemic…has placed a tremendous strain on providers, including the registered nurses who provide the individual care. Our foundation recently conducted a survey and over 75% of respondents are showing high stress and [indicators] of Post-Traumatic Stress…This leads to the fact that when they do go to work they are not able to work as effectively. So definitely more funding is needed to address the mental health needs of the people who are on the front lines."
Video of the first exchange is available here.
###