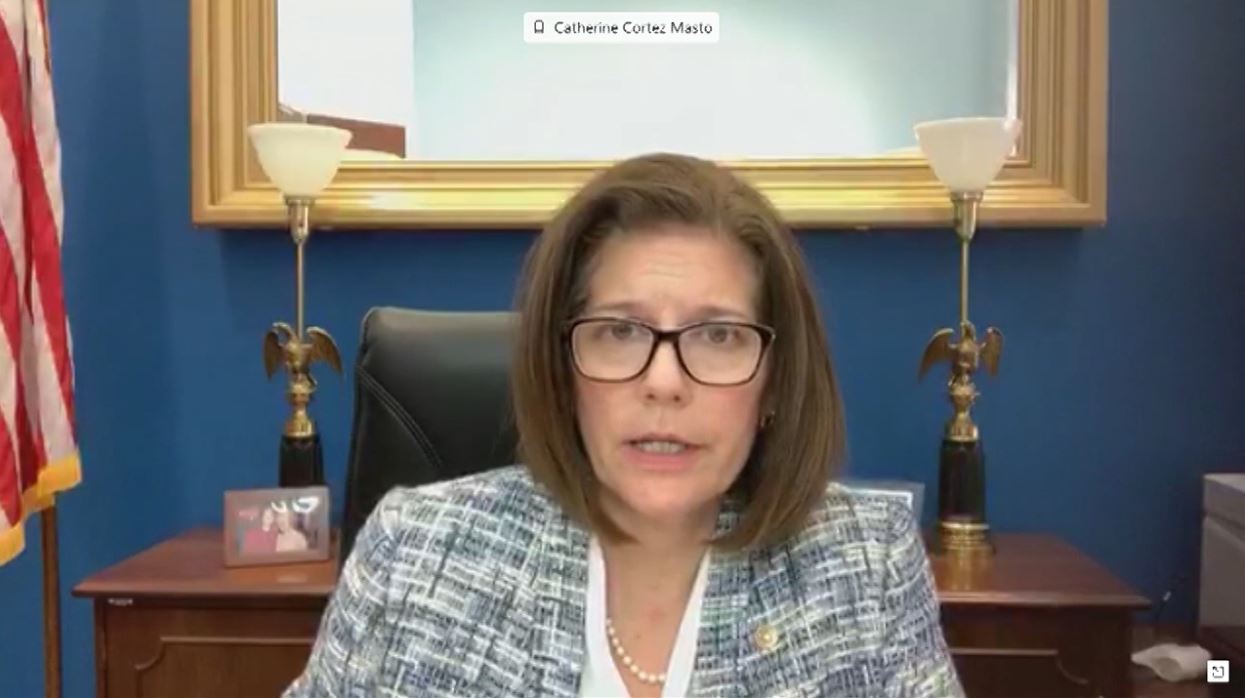 Washington, D.C. – During the Energy and Natural Resources Committee hearing on wildfire management amid the COVID-19 pandemic this week, U.S. Senator Catherine Cortez Masto (D-Nev.) questioned USDA Forest Service and U.S. Department of the Interior officials about how they plan to prioritize emergency wildfire responders when coronavirus vaccines become available. The senator also discussed Nevada's innovative use of fire camera networks to detect wildfires.
During the hearing, the Senator asked the witness from the Department of the Interior, about the status of Interior funding that had yet to be released to the University of Nevada, Reno for the ALERTWildfire program, which supports a network of mountaintop cameras that helps fire managers spot and monitor fires over large swaths of land, and has since learned that the funding will be distributed to UNR by next week from the Bureau of Land Management (BLM).
"There's a day when we are going to have a vaccine. And I am curious, I know my Nevada Division of Forestry is working closely with the Department of Emergency Management to list their emergency responder staff as priority for these vaccines. I'm curious what the Forest Service and Bureau of Land Management (BLM) are doing. And thinking ahead to the day when we have a vaccine. Are you preparing for that, and what is your preparation?" asked Senator Cortez Masto.
Mr. John Phipps, Deputy Chief, State and Private Forestry responded that the U.S. Forest Service is "very much looking forward to having a vaccine and getting our responders vaccinated so we can put this particular risk of the pandemic behind us, because there's enough risk in the wildland fire environment to begin with."
Senator Cortez Masto then discussed Nevada's "extensive use of fire camera network to monitor and detect our wildfires," and asked the officials about expanding the use of the new technology. "Let me ask in light of the ongoing pandemic, would you say that an expansive fire detection camera network would have an even larger role to play right now, along with the new technology that makes it available to determine where fires may be starting?" said Senator Cortez Masto.
Mr. Phipps replied that he thinks that he is in favor of "anything we can do to detect a fire and mobilize resources, the sooner the better. . . any earlier detection is an advantage."
Video of the full exchange is available here.