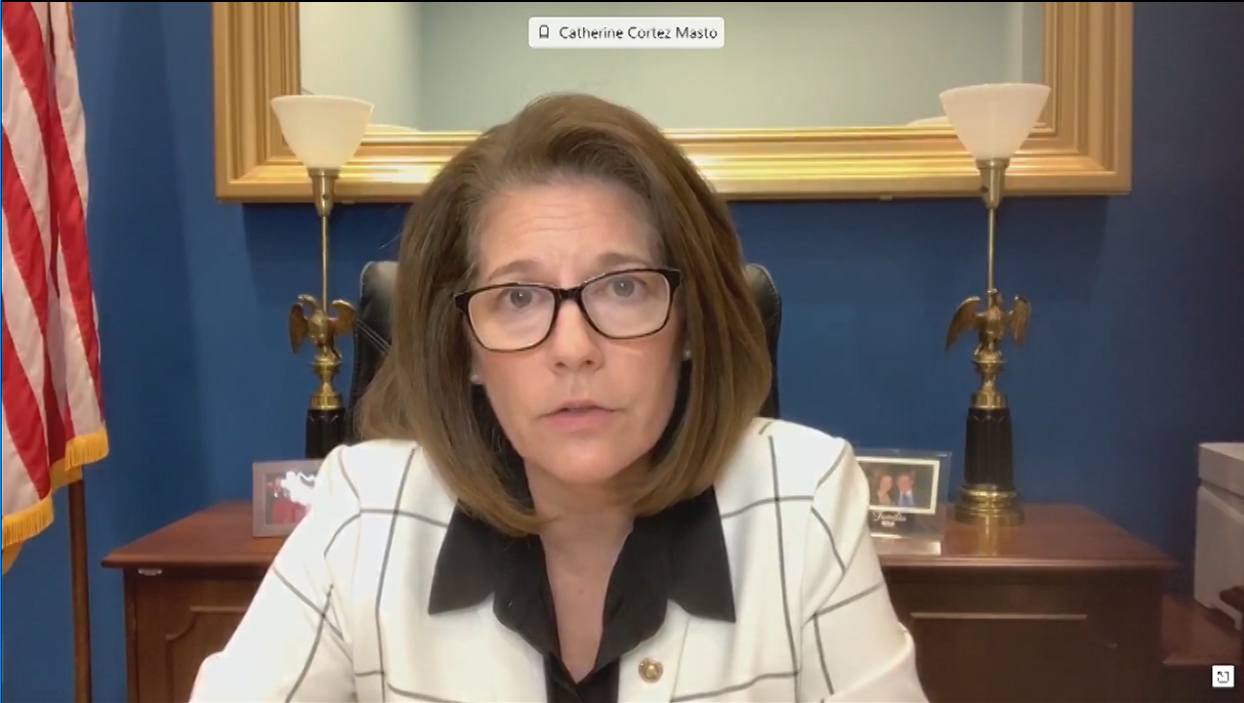 Washington, D.C. – During this week's Senate Finance Committee Hearing, U.S. Senator Catherine Cortez Masto (D-Nev.) questioned U.S. Trade Representative Robert Lighthizer about revitalizing the tourism and hospitality industry in Nevada that has been so hard hit during the COVID-19 pandemic. She also discussed the importance of Senator Bob Casey's (D-Pa.) and her efforts to craft legislation that would help protect and strengthen women's and worker's rights in the United States and around the globe.
"We are literally ground zero for the impact that this pandemic is having on travel tourism, hospitality industry, entertainment industry in Nevada and across the country," said Senator Cortez Masto. "Looking forward to the 2020 trade agenda, what other policies can we consider to help stimulate and revitalize these sectors of our economy in the wake of COVID-19?"
In his response, Lighthizer recognized the need to specifically help the hospitality industry in Nevada and throughout the country and committed to addressing this issue. "Anything that you think that I should be doing, I hope you'll bring it to my attention either now or in the future because I'm completely committed with you on this," he said.
In her closing statement, Senator Cortez Masto stressed that "it's not just about the free flow of goods across our borders", but it's also about "the free flow of travelers."
Video of the full exchange is available here.