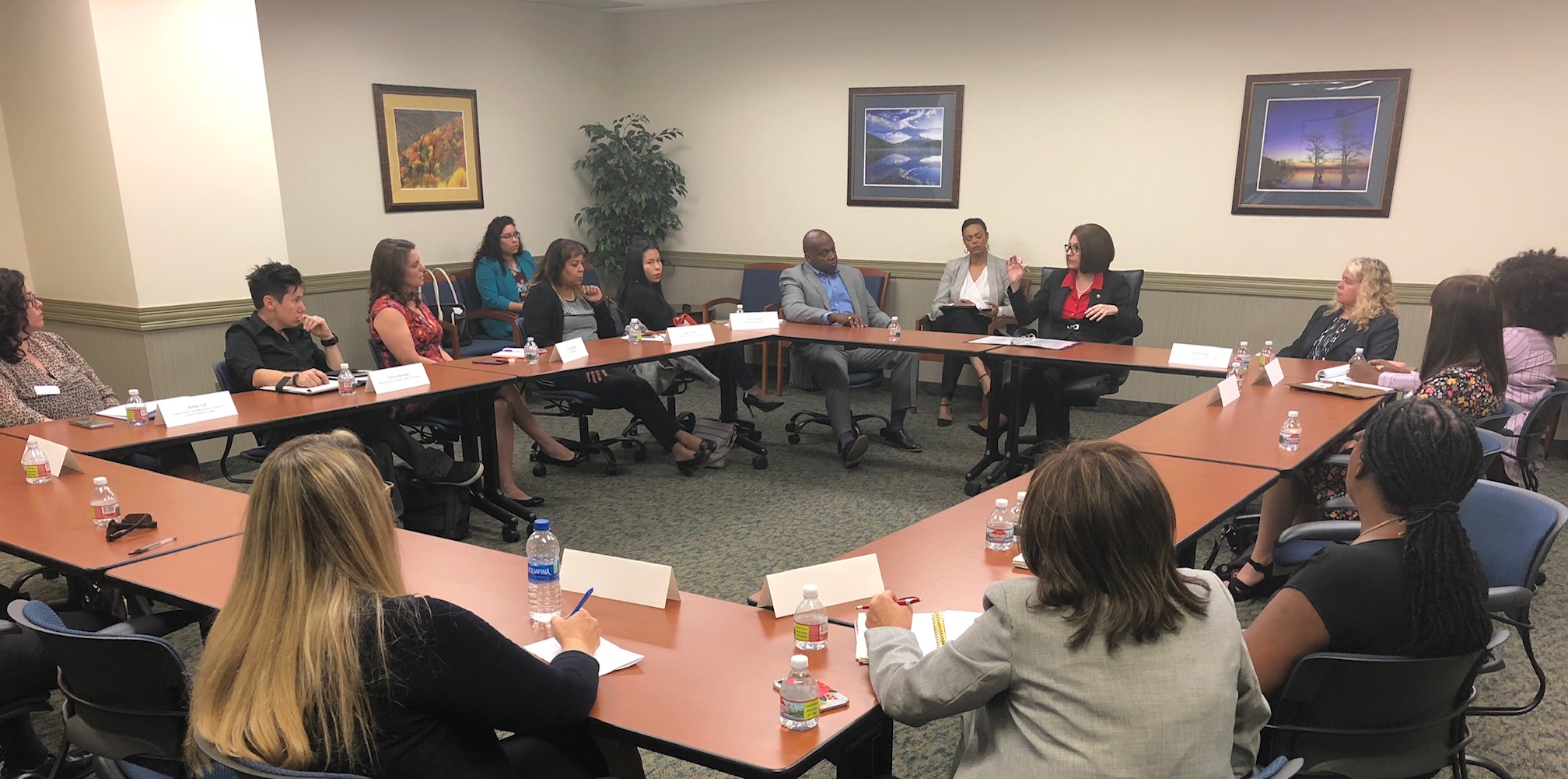 Las Vegas, Nev. – Today, U.S. Senator Catherine Cortez Masto (D-Nev.) participated in a domestic violence roundtable with advocates, law enforcement, health care partners, tribal clinicians, and community members on how best to protect survivors and prevent domestic violence in the state.
"Providing support services for survivors and preventing domestic violence was one of my top priorities as Nevada's attorney general, and it remains a top priority for me now that I am a member of the United States Senate. I'm thankful to have had the opportunity to sit down with numerous advocates, members of law enforcement, members of our tribal communities, and community partners to discuss the challenges that remain in Southern Nevada. We've made great strides in the past few decades to open the door for survivors to come forward and seek shelter without fear, but there's still more work to do. We must continue working to build an even stronger support system for families struggling with, or fleeing, violence in the home."
BACKGROUND:
Senator Cortez Masto is a cosponsor of numerous bills addressing the crisis of domestic violence and human trafficking, including bipartisan legislation to reauthorize the Family Violence Prevention and Services Act, which provides crucial federal funding for shelter, counseling and legal services for domestic violence survivors. She has also cosponsored Savanna's Act to address the crisis of missing and murdered Native women and the Native Youth and Tribal Officer Protection Act to support children and law enforcement personnel involved in domestic violence incidents on Tribal lands.
Cortez Masto introduced a bipartisan amendment included in the recent minibus funding agreement that requires the Government Accountability Office (GAO) to report on federal efforts to study the prevalence of traumatic brain injuries among victims of domestic violence.