"Chairman Pai's misguided decision threatens to change the Internet as we know it."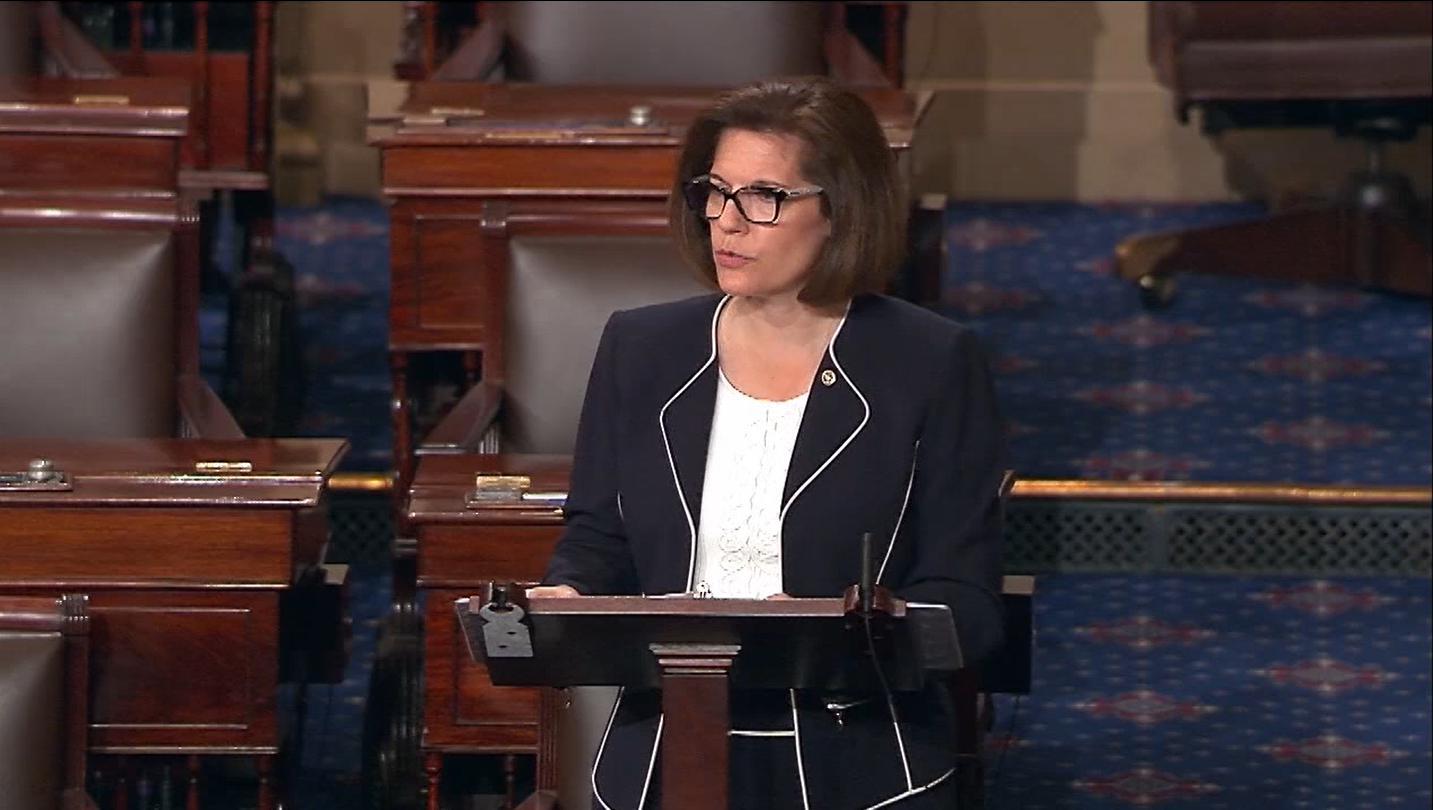 Watch HERE.
FTPs for T.V. stations are available here.
Washington, D.C. – U.S. Senator Catherine Cortez Masto (D-Nev.) today spoke on the Senate floor in support of Net Neutrality. She urged her colleagues to vote in favor of a Congressional Review Act (CRA) resolution to overturn the Federal Communications Commission's decision to repeal Net Neutrality. Her remarks as prepared for delivery are below:
I am proud to join my colleagues today in defense of Net Neutrality. Net Neutrality has leveled the playing field for every American consumer, allowing everyone to access and enjoy an open Internet.
Thanks to the internet provided by schools and public libraries, students have been able to utilize information available online to enhance their education or help them do their homework.
I've heard from librarians and library administrators from all across Nevada, expressing their concerns about the direct negative impact Net Neutrality's repeal would have on Nevadans. They told me that repealing Net Neutrality would hamper their ability to provide Nevadans with essential services. According to Pew Research Center, "Library users who take advantage of libraries' computers and internet connections are more likely to be young, black, female, and lower income."
In Nevada, I know that students who don't have access to Internet at home now go to the library to do their homework. Nevadans applying for jobs currently use the Internet in public libraries to connect with employers to submit resumes and job applications. Many Nevadans use Internet access to learn new skills through training resources available online.
In November of last year, I received a letter from the Las Vegas-Clark County Library District, strongly opposing the repeal of Net Neutrality. The Las Vegas-Clark County Library District is the largest in the state and serves over 1.6 million people.
The letter reads: "Many of our customers, even in the urban areas of the county, are not able to afford access to the Internet at their homes at all, and rely on public libraries to complete their school work, research information about starting small businesses, and whatever else they need to do on the Internet." Limiting the ability of public libraries to provide fast, reliable Internet service means limiting opportunities for Nevadans to thrive.
Through simple online marketing or by using online sales platforms, small businesses have the opportunity to improve their visibility and expand their customer base. It has become possible for startup companies to get a fair chance at competing in highly saturated markets, because of Internet accessibility.
It is true in Nevada and all across the country that the Internet has opened doors for jobs, businesses, education, innovation, and technology. And Net Neutrality protections have allowed the country to continue opening those doors.
As access to the Internet has expanded, more and more Americans have been empowered to start their own business venture. More specifically, there has been a sharp growth in women business owners due in large part to a freely accessible, fair and open Internet. Between 2007 and 2016, women-owned firms grew at a rate five times the national average, mirroring the emergence of the Internet as a platform for economic growth. For example: Etsy, an online shopping platform, caters to small businesses, of which 87 percent are owned by women.
Just last week, I held a roundtable in Reno with women entrepreneurs. One of their biggest concerns was the repeal of Net Neutrality and how that would adversely affect their business's profitability and success.
With Net Neutrality's repeal, business owners like Katie who co-founded a tech company in Reno, will have to go up against large corporations that can afford to buy faster Internet speeds. This would stifle the competition and cripple the growth of small businesses like hers. Katie told me, "It would really be a stifling situation for us, not only financially, but from an innovation standpoint. Your dollars have to go to furthering your business, not paying to deliver it." Nevada's economic growth depends on the small business owners who invest in our communities.
We can't afford to repeal Net Neutrality. Chairman Pai's misguided decision to repeal Net Neutrality protections threatens to change the Internet as we know it. It threatens our small businesses, access to online education, job growth and innovation by giving those who can afford to pay more the ability to set their own rules.
Nevada's small businesses, local hospitals, public libraries and disadvantaged communities among many others will bear the burden as they become subject to the whims of broadband providers that now have the ability to elevate their own content, and pick and choose which websites Nevadans can have access to.
The FCC has a longstanding responsibility of protecting American consumers and the public interest. While Chairman Pai refuses to properly do his job, I urge my colleagues to vote in support of the CRA and stand with all Americans regardless of their income.