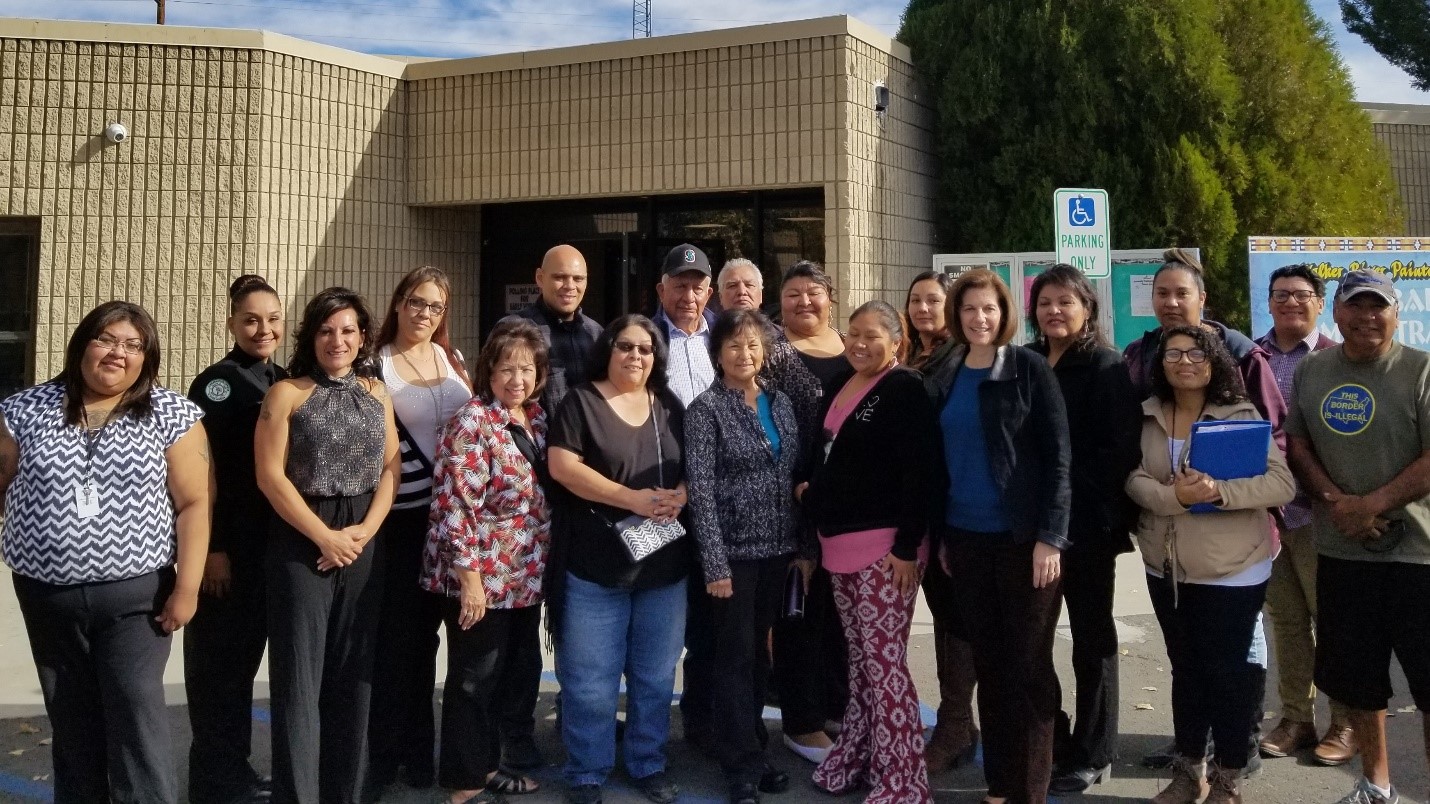 Schurz, Nev. – Today, U.S. Senator Catherine Cortez Masto (D-Nev.) visited with the Walker River Tribe in Mineral County.
"I was honored today to meet with leaders of the Walker River Paiute Tribe in Schurz, Nevada. We discussed the need for important reforms to support economic development for tribes, protect indigenous rights, and uphold the scared trust responsibility. I look forward to continuing to work with the Walker River Paiute Tribe in years to come in order to ensure that their community has the resources and protections it needs to thrive."
BACKGROUND:
As a member of the Senate Indian Affairs Committee, Senator Cortez Masto is committed to increasing access to resources in tribal communities. She recently introduced the End Trafficking of Native Americans Act of 2018 to establish an advisory committee on human trafficking comprised of law enforcement, tribal leaders, and service providers, to make recommendations to the DOI and DOJ on how to best coordinate efforts to combat human trafficking of Native Americans and Alaska Natives. She is an original co-sponsor of the bipartisan Native American Suicide Prevention Act to help address the suicide crisis in Indian Contry by ensuring collaboration among states and tribal communities to design and implement strategic suicide intervention and prevention strategies. She also cosponsored the Tribal Nutrition Improvement Act of 2018, legislation to give tribes an important tool to administer federal programs to address the pervasive and serious problems of child hunger and nutrition-related diseases.