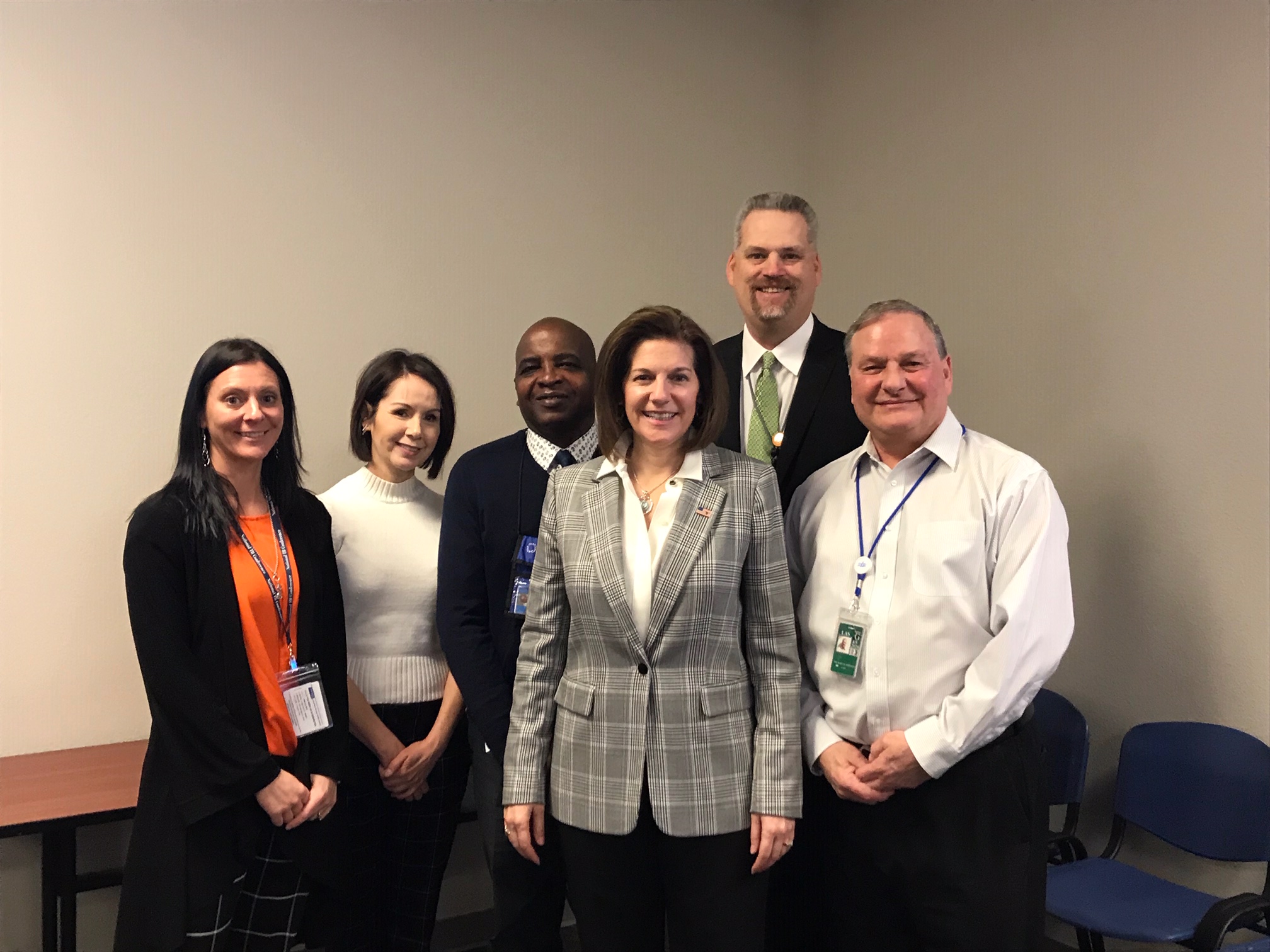 Las Vegas, Nev. – U.S. Senator Catherine Cortez Masto (D-Nev.) today joined the Southern Nevada Health District to discuss Clark County's latest efforts in response to the global outbreak of the 2019 Novel Coronavirus and how best she can support Nevada to strengthen public health and emergency response efforts. Nevada currently has no confirmed cases of coronavirus, but the Health District is continuing to monitor the situation closely in coordination with state, local and federal health care partners.
"I'm proud of the Southern Nevada Health District, the State of Nevada and the Center for Disease Control's coordinated, robust response to public health and emergency scenarios in Las Vegas, and across Nevada. While there have been no confirmed coronavirus cases in Nevada, I'll continue to monitor the situation and do all I can to ensure the Silver State has the resources, guidance and support it needs to keep Nevadans safe."
BACKGROUND:
The Southern Nevada Health District is encouraging the public to follow the current Center for Disease Control (CDC) recommendations, which include:
Practicing everyday preventive actions to help prevent the spread of respiratory viruses.
Washing your hands often with soap and water for at least 20 seconds. If soap and water are not available, use an alcohol-based hand sanitizer.
Avoiding touching your eyes, nose, and mouth.
Avoiding close contact with people who are sick.
Covering your cough and sneezing with a tissue, then throwing the tissue in the trash.
Cleaning and disinfecting frequently touched objects and surfaces.
Additional information can be found online here.
###