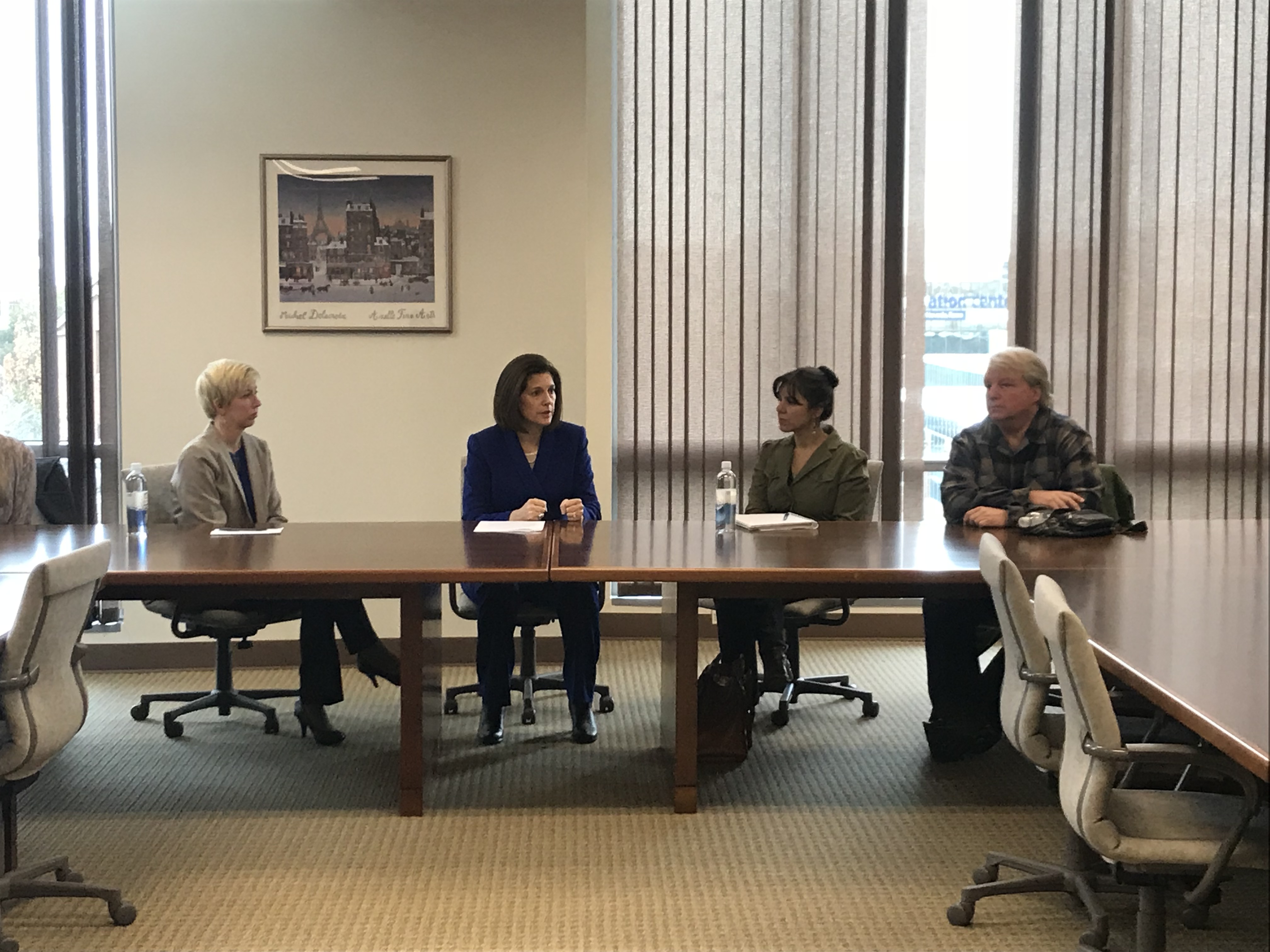 Washington, D.C. – Today, U.S. Senator Catherine Cortez Masto (D-Nev.) hosted a roundtable with 25 furloughed federal workers in the State of Nevada to hear their stories about how the Trump shutdown is impacting them and their families after federal workers faced their first pay period without a paycheck. The Senator also held a press availability with some of those impacted workers following the roundtable. Senator Cortez Masto spoke with employees of the United States Coast Guard, Bureau of Land Management, U.S. Geological Survey, U.S. Department of Agriculture, U.S. Forest Service, and private business owners who rely on government contracts. The Senator will donate her salary to a Nevada charity for the duration of the Trump shutdown.
"Today, I heard from hardworking Nevadans whose families and finances are being thrown into chaos because of President Trump's senseless shutdown. These are members of our community who are now struggling to make mortgage payments, put food on the table and afford childcare. It is unacceptable our public servants are being asked to show up to work without the promise of a paycheck or to simply stay home while vital services that keep Nevadans safe and healthy are cut and offices are shuttered. It should be every member of Congress's first priority to re-open the government and pay our federal workers and contractors."
BACKGROUND:
Senator Cortez Masto spoke on the Senate floor yesterday about the impact the shutdown is having on federal workers and called on the President to reopen the government. She has cosponsored a bill that has passed Congress which ensures employees of the federal government furloughed or required to work during this shutdown receive their paycheck, the Government Employee Fair Treatment Act. In addition, the Senator has cosponsored the Federal Employee Civil Relief Act to protect federal workers and their families from foreclosures, evictions and loan defaults while they are furloughed or working without pay.
###