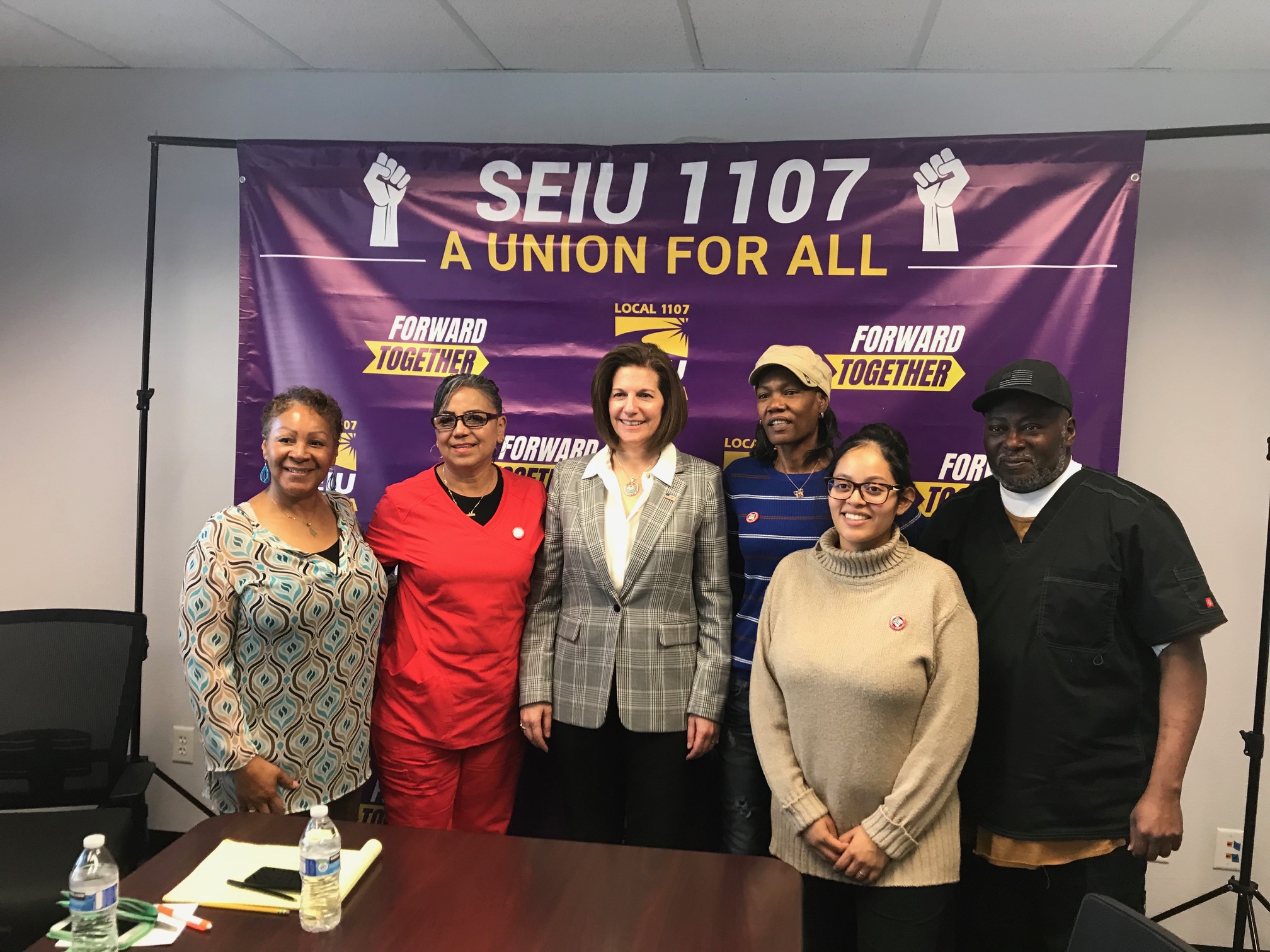 Las Vegas, Nev. – U.S. Senator Catherine Cortez Masto (D-Nev.) hosted a roundtable yesterday with home health care workers represented by the Service Employees International Union (SEIU) to discuss ways she can support health care and public service employees through her advocacy for collective bargaining rights, workplace protections and good paying jobs for all Nevadans.
"Home health care workers are the unsung heroes of the health care industry. They work hard every day providing compassionate, comprehensive care to injured, elderly and disabled Nevadans, and they deserve the robust workplace protections that our labor movement has worked so hard to secure. I'm proud to stand with the SEIU, which has done an incredible job fighting to better working conditions, improve pay and secure benefits for health care and public service workers across Nevada. I'll continue to use my voice in the Senate to protect collective bargaining rights and keep our unions thriving."
BACKGROUND:
Senator Cortez Masto is a cosponsor of the Protecting the Right to Organize (PRO) Act to strengthen protections for workers' right to organize a union and bargain for higher wages, better benefits, and safer working conditions. She is also a cosponsor of the Public Service Freedom to Negotiate Act , which will guarantee the right of public employees to organize, act concertedly and bargain collectively in states that currently do not afford workers these basic protections.
###