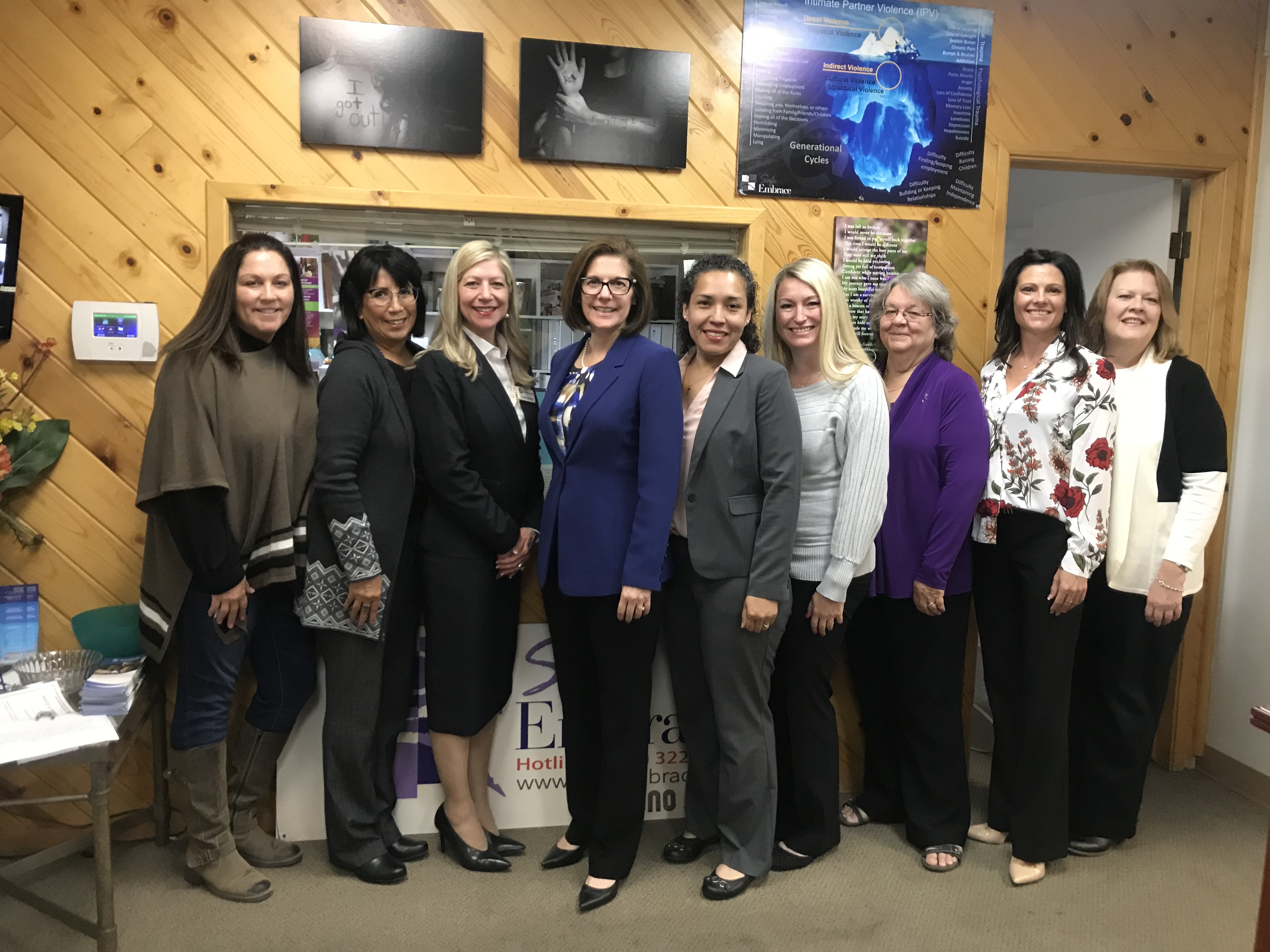 Reno, Nev. –Yesterday, U.S. Senator Catherine Cortez Masto (D-Nev.) toured Safe Embrace's new safe house facilities for domestic violence victims and hosted a roundtable with representatives from domestic violence support agencies from across Northern Nevada. The Senator spoke with participants about her efforts to secure congressional reauthorization of the Violence Against Women Act and highlighted the need for increased funding and resources for state and local domestic violence prevention and intervention organizations.
"I'm proud to honor Domestic Violence Awareness Month by speaking to some of Northern Nevada's strongest advocates and community leaders working to prevent domestic violence. I'm fighting in the Senate to reauthorize the Violence Against Women Act and provide critical funding to domestic violence shelters and programs so they have the tools they need to be successful. Together, we'll continue to work to bring perpetrators to justice, support victims and empower survivors to reclaim their lives and their stories."
BACKGROUND:
Twenty-five years ago, Congress made history by passing the Violence Against Women Act (VAWA). This monumental legislation has helped communities across the country combat violence against women and strengthened the rights of domestic violence survivors. In April, the U.S. House of Representatives passed a five-year reauthorization of the act, which includes many crucial updates. Senator Cortez Masto is fighting to ensure the Senate passes this legislation and that reauthorization legislation includes critical protections for Native women.
###