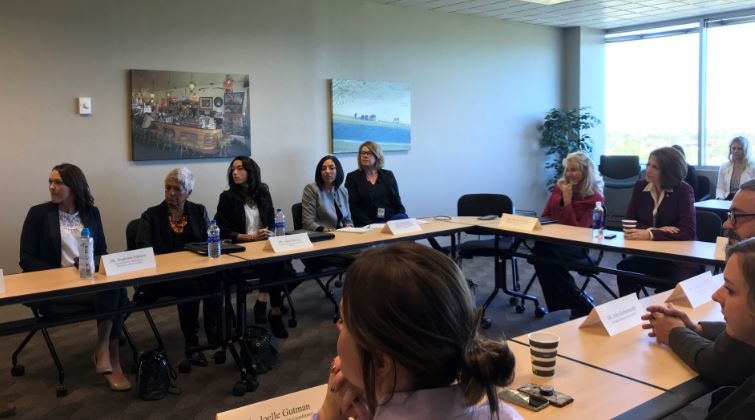 Reno, Nev. – U.S. Senator Catherine Cortez Masto (D-Nev.) hosted a roundtable in recognition of Domestic Violence Awareness Month with community leaders and advocates to discuss the work being done in Northern Nevada to prevent domestic violence and support survivors of abuse.
"Far too many women in Nevada are victims of domestic violence each year. Today, I heard from many local leaders on the significant work they are doing to help prevent domestic violence in our communities and provide encompassing, compassionate services to victims and survivors. As Nevada's Attorney General, and now as Nevada's senator, it has always been one of my top priorities to ensure that the efforts of Nevadans like those I met today are supported at the federal level. I am proud to be an advocate for survivors of domestic violence in Nevada and I will continue to fight in the Senate to ensure that survivors from all across Nevada, especially in our tribal communities, have the resources they need to heal and recover."
BACKGROUND:
Senator Cortez Masto is a cosponsor of numerous bills addressing the crisis of domestic violence and human trafficking, including the bipartisan SURVIVE Act to require the Department of Justice's Office for Victims of Crime to make grants to Indian tribes for programs and services for crime victims, such as domestic violence shelters. She also introduced a bipartisan amendment included in the recent minibus funding agreement signed into law that requires the Government Accountability Office (GAO) to report on federal efforts to study the prevalence of traumatic brain injuries among victims of domestic violence.
###