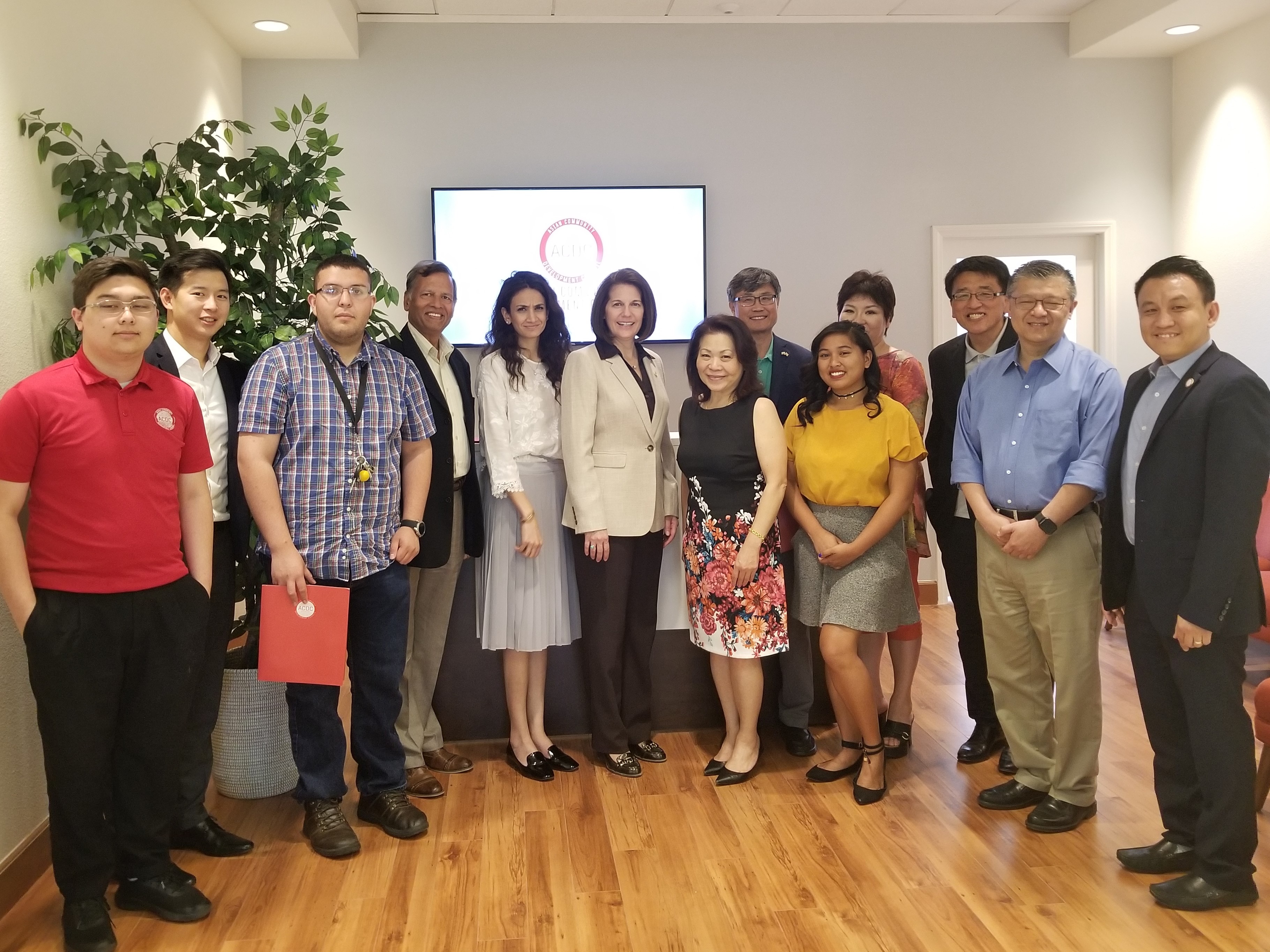 Las Vegas, Nev. – U.S. Senator Catherine Cortez Masto (D-Nev.) hosted a roundtable with leaders in Las Vegas' Asian American Pacific Islander (AAPI) community today. During her roundtable, she discussed a range of issues impacting the AAPI community in Las Vegas from immigration and affordable housing, to health care, education and the community's growing contributions to the City of Las Vegas and the State of Nevada.
"Nevadans know that our state is stronger because of its diversity. At the roundtable, I had the pleasure of hearing from leaders in the Asian American and Pacific Islander community about the unique challenges confronting AAPI Nevadans, and the shared struggles these hardworking Americans face. As our AAPI community continues to grow and enrich the Silver State, I'm doing all I can to ensure that their voices are heard in the United States Senate. I'm fighting for issues that AAPI families care about, from making college more affordable, to protecting their access to quality, affordable health care, to ensuring a fair and accurate count of Nevada's AAPI community in the upcoming 2020 Census. These proud Nevadans are small business owners, educators in our schools and advocates for a stronger and more diverse Silver State."
BACKGROUND:
Senator Cortez Masto recently joined in introducing the Filipino Veterans Family Reunification Act, a bipartisan and bicameral bill that would expedite the visa process for children of Filipino World War II veterans. She continues to be a strong advocate for the AAPI community in Nevada, and across the country.