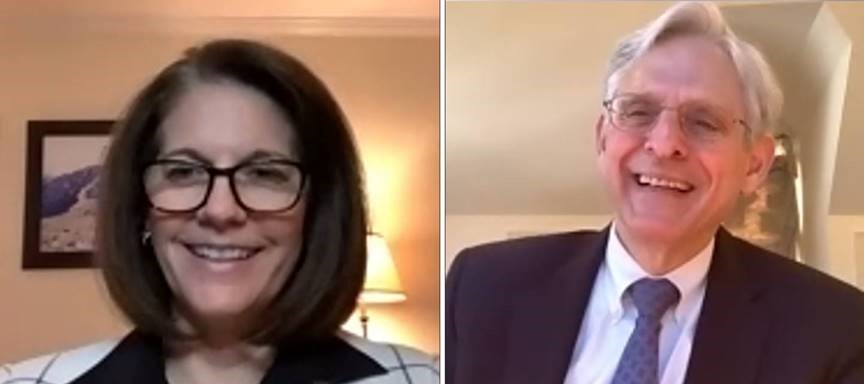 Washington, D.C. – U.S. Senator Catherine Cortez Masto (D-Nev.) today met virtually with Judge Merrick Garland, President Biden's nominee for Attorney General of the United States.
"As Attorney General of Nevada, I spent every day focused on keeping our state safe, and during my conversation with Judge Garland I was pleased to discuss our shared goal of protecting Nevadans in every corner of our state. Our Department of Justice must support Nevada's tribes, protect women from trafficking and domestic violence, and address the challenges facing our law enforcement officers. I believe Judge Garland is well-positioned to lead DOJ and safeguard all Nevadans."
BACKGROUND:
Senator Cortez Masto has consistently worked with the Department of Justice to bring more resources to the state of Nevada. Last August, the Senator announced nearly $7 million in grant funding from the Department of Justice (DOJ) to assist law enforcement agencies, tribes, victims of domestic violence, and local and state government in Nevada in combating domestic and sexual violence. Later in September, she also announced more than $1 million in DOJ grants awarded to Nevada organizations working to support trafficking victims.
Senator Cortez Masto will continue to work with the DOJ to ensure swift implementation of her bipartisan legislative victories, including the Law Enforcement Suicide Data Collection Act, which requires the FBI to track law enforcement suicides and attempted suicides, and the Not Invisible Act and Savanna's Act, which will improve the DOJ's response to cases of missing and murdered Indigenous women.
###