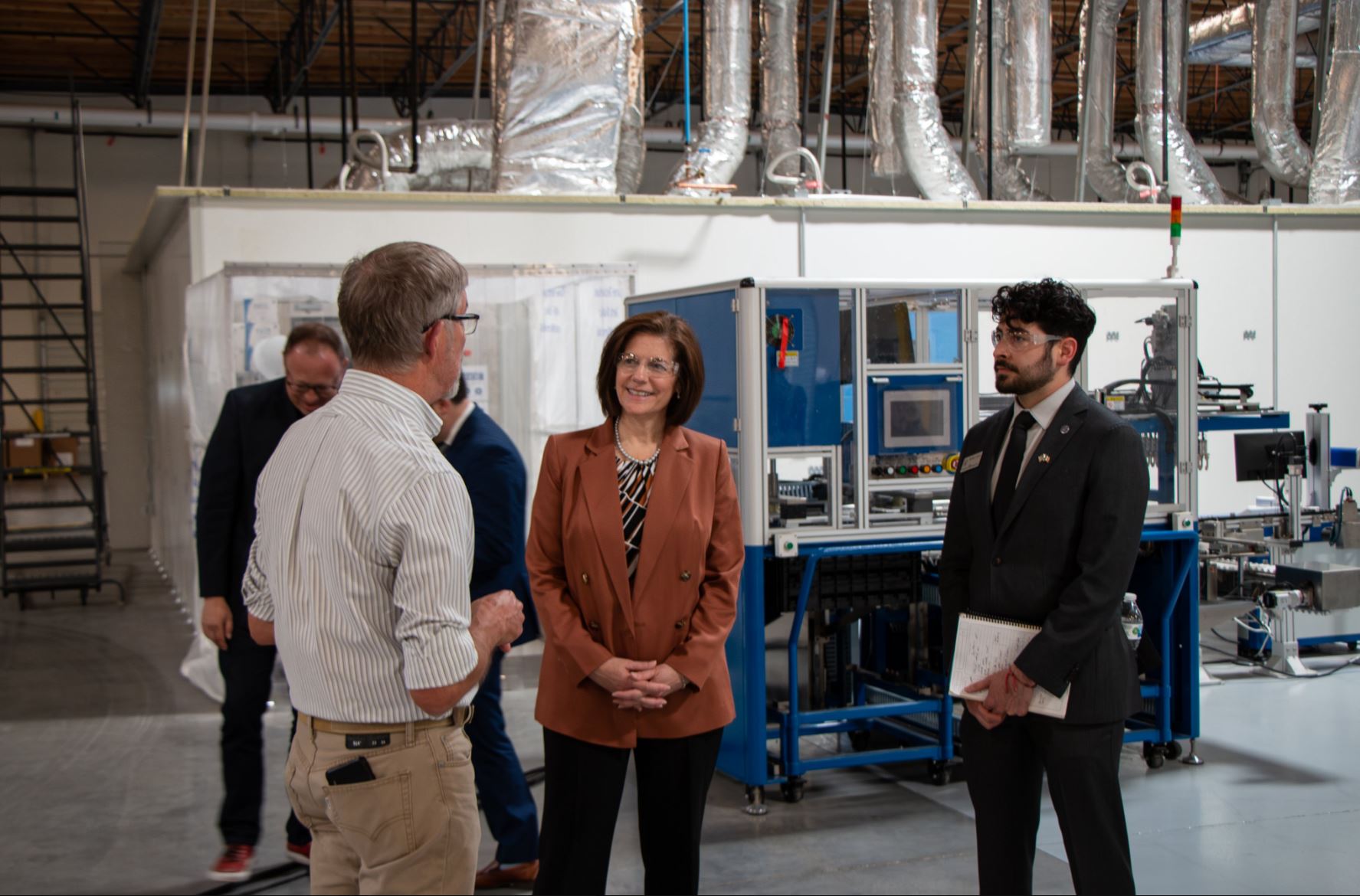 Washington, D.C. – On Friday, U.S. Senator Catherine Cortez Masto (D-Nev.) highlighted Nevada's growing clean energy economy at a tour of Lithion's brand-new battery manufacturing facility. Lithion's new facility is the first manufacturing plant in the world outside China making cylindrical cell lithium-ion batteries, which are critical for everything from electric cars and e-bikes to medical instruments to laptops. They've been able to expand operations, open a second plant, and employ over 100 Nevadans thanks to federal support from Cortez Masto to boost Nevada's renewable energy industry.
"I've fought in Congress to make sure our state is leading the clean energy revolution because it brings state-of-the-art technology and good-paying jobs to our state," said Senator Cortez Masto. "Companies like Lithion are providing critical job opportunities for working families in Southern Nevada, and I'll continue to make sure they get the federal support they need while we continue to expand our clean energy economy."
Senator Cortez Masto has been a champion for renewable and clean energy since first arriving in the Senate, when she launched her Innovation State Initiative. She led the fight for key tax credits in solar and geothermal energy to help tackle climate change and create Nevada jobs, wrote the Bipartisan Infrastructure Law's provisions to fund Nevada's emerging battery industry and set up a sustainable critical mineral supply chain, and passed the Inflation Reduction Act to help companies like Lithion get the federal support they need to expand and create new job opportunities for working families in Nevada.
###