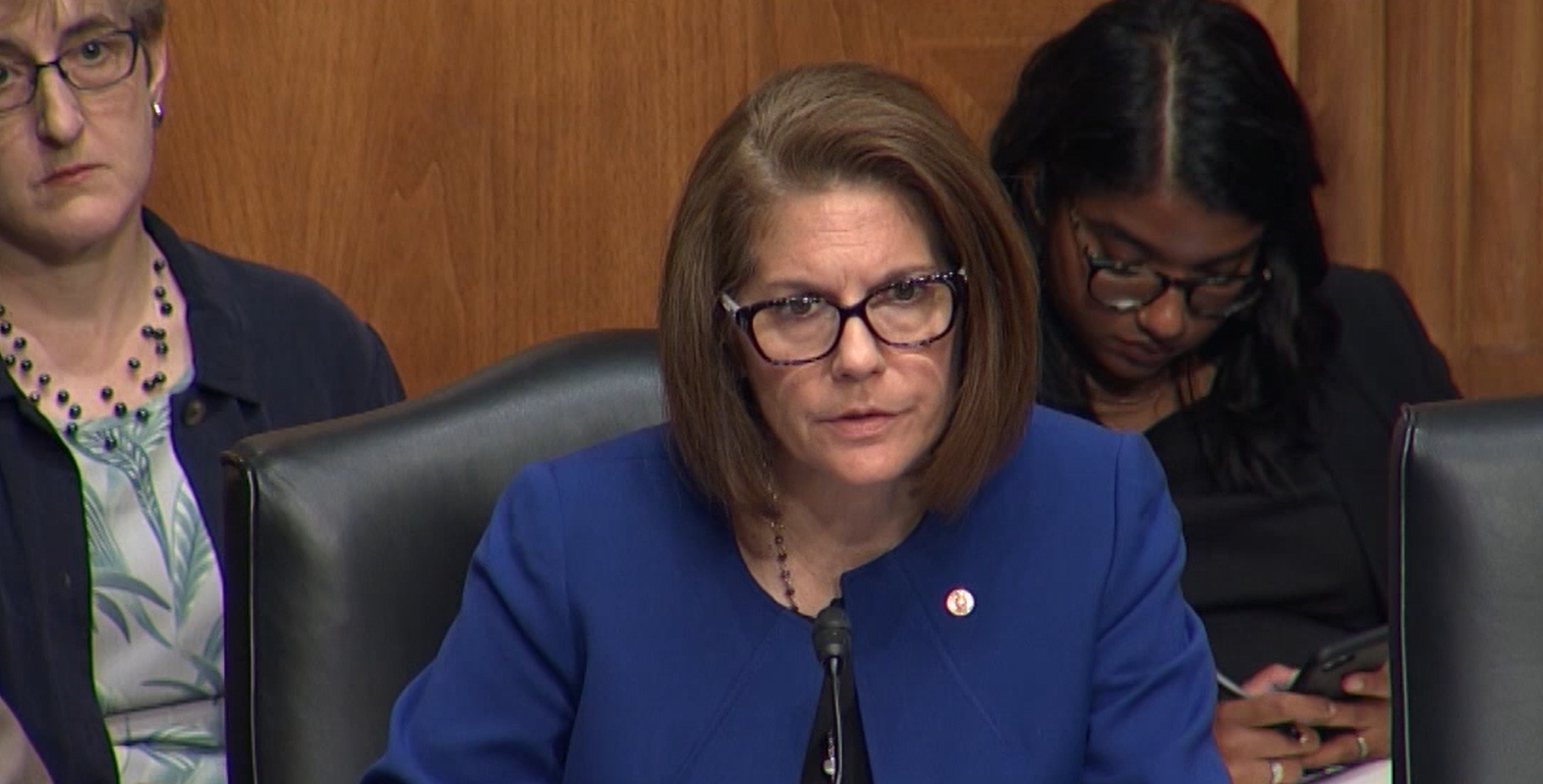 Washington, D.C. – At a hearing of the Senate Banking Committee's Subcommittee on Economic Policy, Ranking Member Catherine Cortez Masto (D-Nev.) shed light on predatory practices in the franchise industry. Cortez Masto questioned franchise owner Keith Miller about how bad actors in the franchise industry prey on hard-working Americans, particularly on immigrants, veterans, retirees, and other vulnerable groups, and she announced that she would introduce legislation to bring greater transparency to the Small Business Administration's (SBA) guaranteed loan process as related to franchises.
Senator Cortez Masto asked Miller about the long, complicated financial disclosure documents franchisors provide prospective entrepreneurs during the franchise financing process.
"In one part the document is so huge, the disclosure document; it's 500 pages to 1,000 pages. So you've got to remember a lot of what the industry advertises for those seeking the American Dream – you know, the be-your-own-boss, no-experience-necessary proven business model. So you're often reaching out to people who don't have MBAs…So trying to find the nuggets of information in there is very difficult. You also have the financial performance part of that document, which is not a required piece," explained Miller.
"For someone who wants to start a business, they're going to have to take a loan out and start as a franchisee. Wouldn't it be helpful for them to receive, from the [franchisor], in that FDD actual revenue, default information that would help them as well the SBA that is going to be [guaranteeing] the loan to see how successful this franchise company could be?" asked Senator Cortez Masto
Miller responded, "…Every franchise company knows what sales are happening in each of their outlets; that's how they collect royalties. So, why are we not requiring [it] when people are accessing government slash taxpayer-guaranteed money this first year revenue number that everybody has. What makes it worse, the second step is, if you notice my examples, almost every one of these people were assigned to a handpicked, specific loan broker or consultant that the franchisor gave them. These people are giving them revenue numbers outside of the disclosure document and not violating any disclosure law by doing that…These loan brokers have actually figured out how to reverse engineer if you're taking out 'X' amount of loan, how much profit you have to show to get that loan and then figure out how much revenue to show to get that."
***
In addition, Senator Cortez Masto announced she would introduce legislation in the coming weeks to address the situation Miller described.
"This is the reason I'm introducing legislation later this month, to ensure that prospective franchise owners receive accurate revenue and default information from the franchise corporation before they receive a guaranteed loan from the Small Business Administration," said the senator.
Video from the hearing is available for download here.