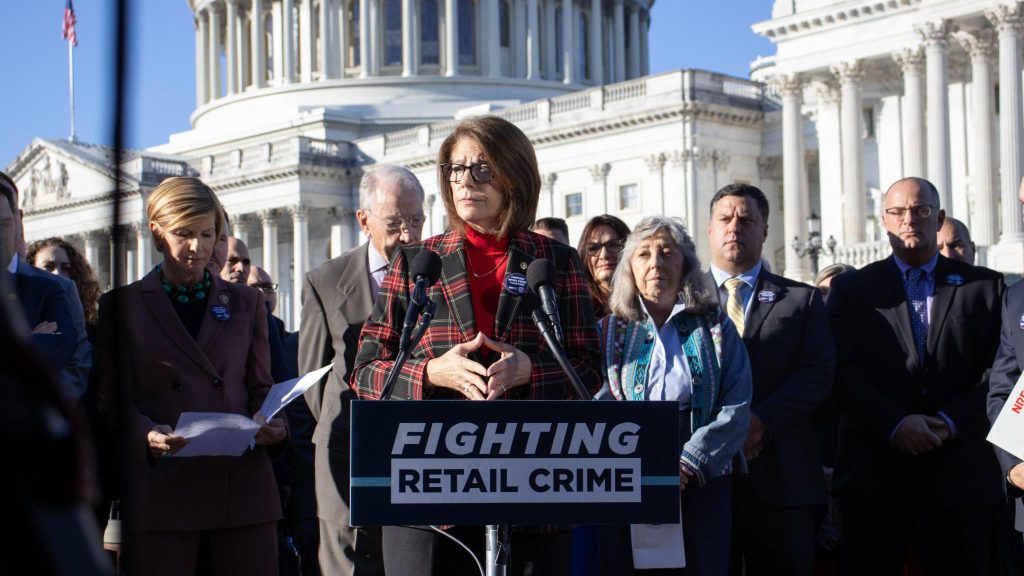 Washington, D.C. – Today, U.S. Senator Catherine Cortez Masto (D-Nev.) joined Senator Chuck Grassley (R-Iowa) and the National Retail Federation (NRF) at a press conference calling for passage of their bipartisan, bicameral Combating Organized Retail Crime Act. Organized retail crime costs retailers $720,000 for every $1 billion in sales – up 50 percent since 2015. Cortez Masto and Grassley's legislation creates new tools to tackle evolving trends and establishes a new task force within the Department of Homeland Security to better coordinate a whole-of-government and industry response to protect retailers and workers across the country.
"Organized retail of crime increased over 25% across the country last year and we're seeing criminals become more aggressive and violent while they're stealing from our stores, putting both customers and employees at risk," said Senator Cortez Masto. "Our bipartisan Combating Organized Retail Crime Act will go after these large-scale criminal schemes and help law enforcement work with the retail industry to deter, detect, and prosecute these crimes. I'll keep working with my colleagues to get this bill passed into law."
As the former top law enforcement official in Nevada, Senator Cortez Masto has been a leading advocate in the Senate for public safety. In 2022, she led the call for robust funding for the Byrne JAG grant program, the leading source of criminal justice funding for state, local, and tribal governments supporting crime prevention, law enforcement, prosecution, corrections, and mental and behavioral health programs. Her bipartisan bills to combat the crisis of law enforcement suicide and provide mental health resources to police officers were both signed into law.
###