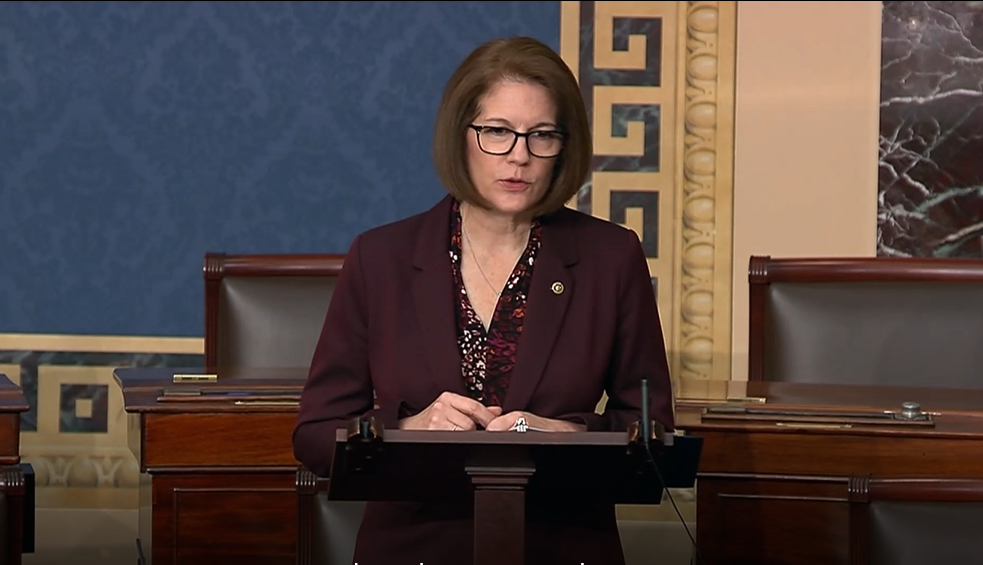 Washington, D.C. – Today, U.S. Senator Catherine Cortez Masto (D-Nev.) spoke on the Senate floor to urge confirmation of Judge Cristina Silva and Professor Anne Traum, President Biden's nominees for the U.S. District Court for the District of Nevada. Both nominees advanced through the Senate Judiciary Committee with bipartisan support.
Below are her remarks as prepared for delivery:
This week the Senate considers two outstanding nominees to the U.S. District Court for the District of Nevada. They have my full support and the support of Senator Rosen, and I urge the Senate to confirm them.
Nevada's federal bench has had vacancies since 2016 and 2018, so the need is urgent. Senator Rosen and I have carefully reviewed the records of the President's nominees, Judge Cristina Silva and Professor Anne Traum, in cooperation with the bipartisan judicial commissions in my state. Both of these women have the skill, dedication, and knowledge of the law to serve Nevadans and the nation as district court judges.
Judge Cristina Silva held leadership positions at the U.S. Attorney's Office for the District of Nevada, where she became the first woman and Latina to serve as Chief of the Criminal Division and worked on the investigation into the Route 91 Harvest Festival shooting in Las Vegas. Since 2019, she has been a judge on the Eighth Judicial District Court in Las Vegas. Nevada has benefited immensely from Judge Silva's public service, and I am confident she will continue that service on the federal bench.
Professor Anne Traum has served as an attorney for civil matters in the US Attorney's Office, as an Assistant Federal Public Defender, and as a practitioner who has argued more than 30 cases before the Ninth Circuit Court of Appeals. She currently teaches at UNLV's William S. Boyd School of Law, where she directs the law school's Appellate Clinic in working on cases before the Ninth Circuit and the Nevada Supreme Court. Professor Traum's record as both a practitioner and an academic will make her a strong addition to the U.S. District Court.
These two nominees have received the support of many in Nevada's legal community, including former Republican Governor Brian Sandoval, a former federal judge himself. They have demonstrated their commitment to justice, the law, and their community. They represent the best of Nevada. I will vote for them enthusiastically, and I call on my colleagues to do the same.
###