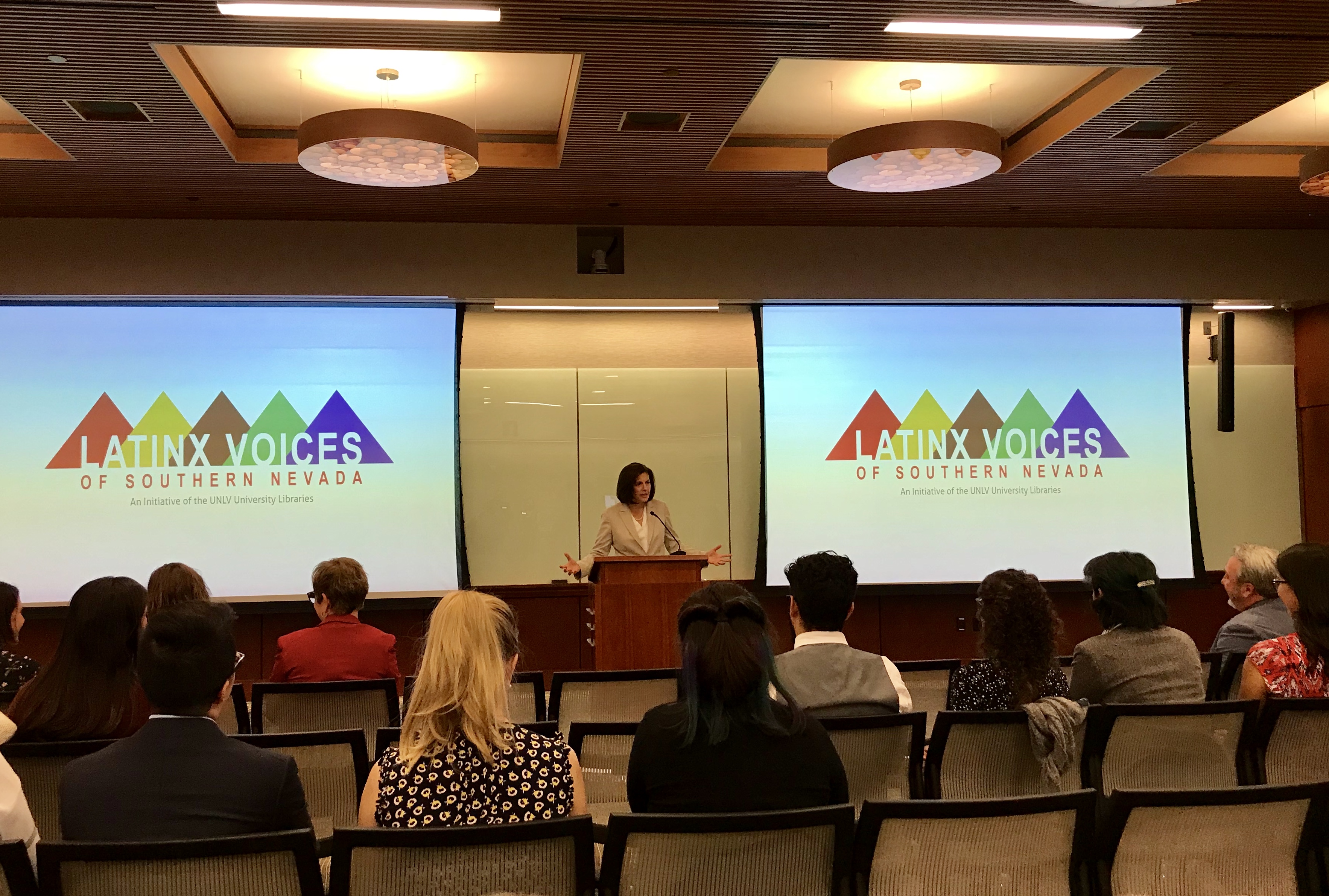 Washington, D.C. – U.S. Senator Catherine Cortez Masto (D-Nev.) attended the launch of the University of Nevada, Las Vegas University Libraries' Latinx Voices of Southern Nevada Project, which will help expand the diversity of voices preserved in the university's archives.
"I applaud the Latinx Voices of Southern Nevada Project for bringing attention to all the ways that the Latinx community has contributed to Southern Nevada, and continues to contribute to this day. As we begin our celebration of Hispanic Heritage Month, this project serves as a reminder that Latinx leaders and Hispanic culture have long shaped Nevada's landscape and culture. You can't tell the history of Las Vegas without hearing Latinx voices, and this project will ensure that our stories are told, preserved and celebrated for generations to come. I was honored to be able to contribute my own oral history to this project, and will continue to support initiatives dedicated to highlighting the achievements and experiences of our state's Latinx residents."
BACKGROUND:
The Latinx Voices of Southern Nevada is an oral history and community engagement project designed to collect the diverse history of the Latinx communities of Las Vegas and surrounding areas. The project will expand the diversity of the voices preserved by UNLV University Libraries Special Collections and Archives, involve students in connecting with the community, and engage multiple generations in reflecting on the lives and experiences of the region's Latinx residents. The project was funded in part by a $100,000 National Endowment for the Humanities Match Grant.