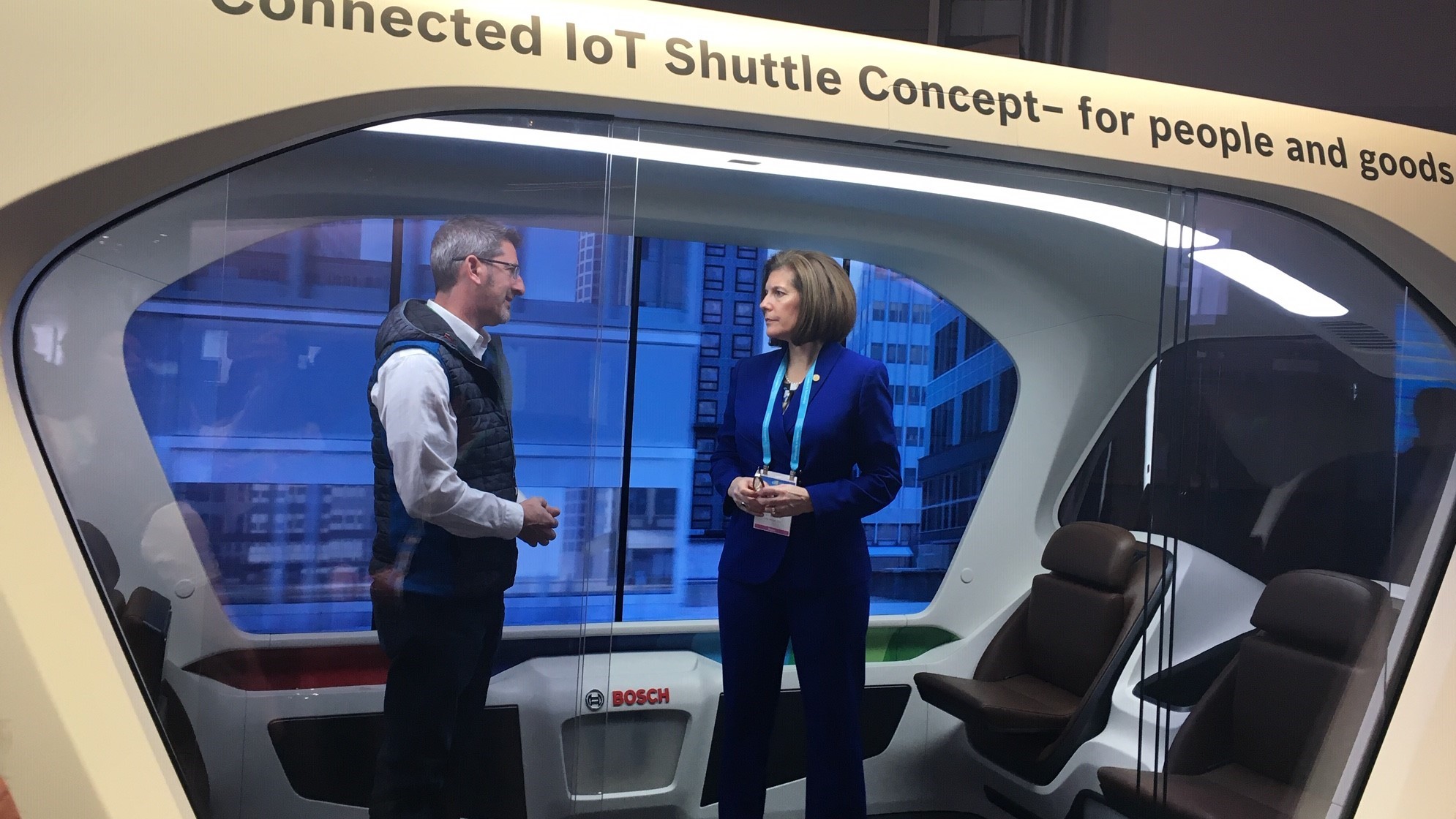 Las Vegas, Nev. – U.S. Senator Catherine Cortez Masto (D-Nev.) today attended the annual Consumer Electronics Show (CES), speaking with attendees about their businesses and highlighting bills she has introduced in the United States Senate to improve smart transportation and access to broadband for rural schools. The legislation is part of her Innovation State Initiative to strengthen Nevada's global leadership in tech by fostering new technology, attracting investments, and creating good-paying jobs.
"CES is an exciting opportunity for us to glimpse our own future. I'm thrilled that Nevada is the epicenter of such tremendous creativity and innovation, because these technologies promise solutions to so many of the challenges we face. The businesses and thought leaders that come to CES are helping transform our economy, culture, and daily lives, and I'm proud to be working in the Senate to lay the groundwork for their success. I'll continue fighting to improve the transportation, education, and investments that will help our communities thrive."
BACKGROUND:
As part of Senator Cortez Masto's Innovation State Initiative, she introduced the following legislation in January of 2020:
The Smart Transportation Advancement and Transition (STAT) Act: The STAT Act reforms and reauthorizes the U.S. Department of Transportation (USDOT) Intelligent Transportation Advisory Committee and requires the creation of a federal smart transportation resource guide, transportation workforce centers of excellence, and grant programs for innovative transportation programs.
The Connected Rural Schools Act: The Connected Rural Schools Act will help close the digital disconnect for rural students. The legislation will ensure that broadband and other internet accessibility technologies are eligible for funding from the existing Secure Rural Schools (SRS) Program.