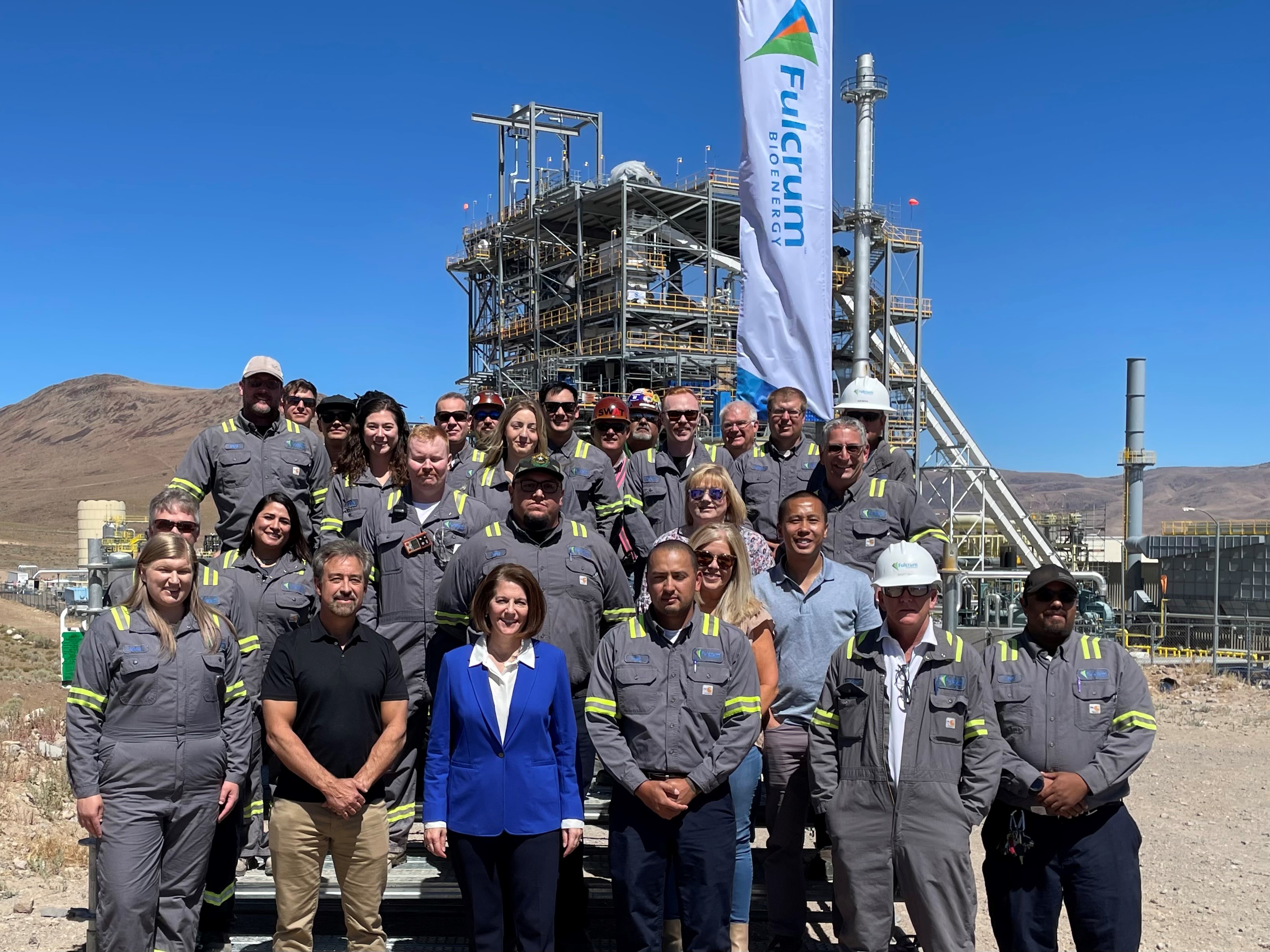 Washington, D.C. – Today, U.S. Senator Catherine Cortez Masto (D-Nev.) visited Fulcrum BioEnergy's new Sierra BioFuels Plant in Storey County. For years, governmental red tape prevented this plant from launching operations, but as a result of advocacy by Senator Cortez Masto with both the Trump and Biden administrations, the plant will soon begin production. Cortez Masto's work has helped protect 120 permanent jobs and over 1,000 indirect jobs across Nevada.
"Businesses like Fulcrum are fueling Nevada's growing and increasingly diverse economy, which is why I worked so hard to ensure the Sierra BioFuels plant could open its doors here in Northern Nevada," said Senator Cortez Masto. "I'll keep fighting to cut through burdensome red tape and support all of Nevada's businesses and the jobs they create."
Senator Cortez Masto's actions were critical in speeding up a stalled rulemaking process at the Environmental Protection Agency (EPA) that had prevented the plant from generating its innovative, clean bio-fuel or selling it on the market. In May, Fulcrum BioEnergy's Sierra BioFuels Plant announced the start of operations at the world's first commercial-scale plant to convert household garbage into low-cost, net-zero carbon transportation fuel.
As part of her Innovation State Initiative, Cortez Masto has led efforts in the Senate to promote clean- and renewable-energy projects, including the Fulcrum BioEnergy project. She recently introduced legislation to expand the solar manufacturing supply chain in the U.S. She secured an extension of the Investment Tax Credit and the residential renewable energy tax credit for solar in the 2020 government funding bill. Senator Cortez Masto was also able to successfully advocate for two additional years of renewable energy tax credits for the solar industry and its workers.
###