Catherine Cortez Masto is a proud, third-generation Nevadan who is focused on protecting working families across her state.
Growing up in a union household, she learned the value of organized labor from a young age, and in the Senate she has consistently fought to bring more businesses to Nevada while passing legislation that's creating tens of thousands of good-paying jobs and building the state's clean energy economy.
A former federal prosecutor and a tough-on-crime Attorney General, Catherine knows families can't get ahead if they don't feel safe.
She led the fight to break up sex trafficking rings and wrote the law to make sex trafficking a crime in Nevada. In the Senate, she is a fierce advocate for local law enforcement, making sure they have the funding they need and passing legislation to help them crack down on crime and keep communities safe.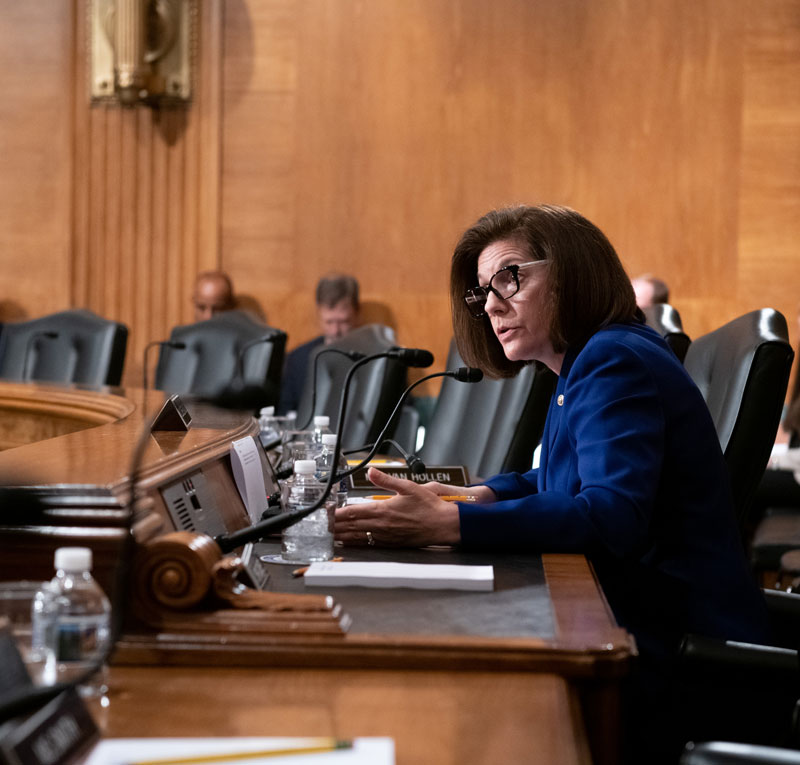 Catherine is constantly traveling throughout the Silver State, from meeting with rural communities and Tribes, standing up for farmers and ranchers, to supporting new businesses in Northern Nevada and getting federal resources to her hometown of Las Vegas, she's always fighting for her home state. She's consistently been ranked as one of the most effective senators for her ability to bring Democrats, Republicans, and Independents together to get things done, and her common sense approach has allowed her to improve her state's infrastructure, combat wildfires and drought, and lower housing costs for Nevadans.
Catherine and her husband, Paul Masto, live in Las Vegas and enjoy hiking together and traveling to Nevada's incredible state parks.